What's Stephen King's Beef With 'The Hunger Games'?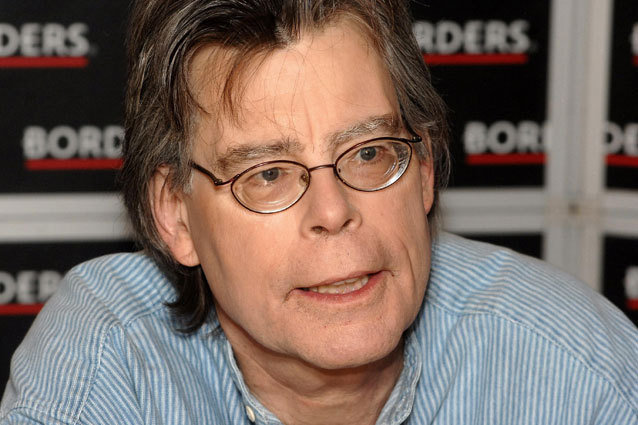 Daniel Deme / WENN
Uh-oh, looks like there's an author beef a-brewing! While promoting Doctor Sleep, his new continuation of his classic novel The Shining, author Stephen King has taken several popular book series to task. Among the books in his crosshairs was The Hunger Games triology, which King dubbed derivative.
"I read The Hunger Games and didn't feel an urge to go on," King told The Guardian. "It's not unlike The Running Man, which is about a game where people are actually killed and people are watching: a satire on reality TV."
King went on to criticize other popular fiction like Twilight saying the books are "really not about vampires and werewolves. They're about how the love of a girl can turn a bad boy good." He also took a swing at Twilight's sexier cousin Fifty Shades of Grey, calling it "mommy porn."
What's really strange is that back in 2008 Stephen King actually reviewed the first book in The Hunger Games series for Entertainment Weekly. At the time the book series didn't seem to remind him of his own work at all. In fact, he said he couldn't wait to see what happened to Katniss.
It seems strange King wouldn't have thought of the similarities to his book back then. Does he only feel differently now that the books and movies are a worldwide phenomenon? It's not as if The Hunger Games was ever breaking new storytelling ground. The books have often come under fire for their similarities to the Japanese movie Battle Royale. It would have been easy for King to take the books to task for their lack of imagination back in 2008, but his review was mostly positive.
Most likely what King is trying to do is drum up publicity for Doctor Sleep with a little controversy, and it seems to be working like a charm. Still, perhaps it's not the best idea to call a beloved book series deverirative when you want someone to buy your own sequel.
What do you think? Do you agree with Stephen King? Sound off in the comments!