Steve Carell in Sequins Is Magic: 3 New 'Burt Wonderstone' PICS Unveiled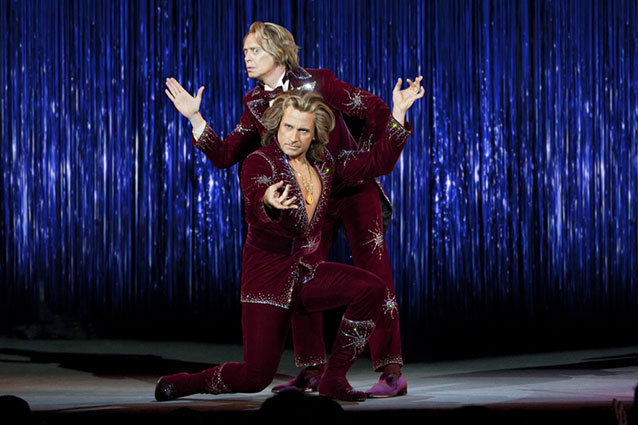 Daniel Day-Lewis may have three Oscars to prove he's master, but when it comes to losing oneself to a role, Steve Carell is right up there with the Lincoln impersonator. You think anyone could mutter Brick Tamland's declaration of lamp love without completely immersing themselves in the mind of the lovable dimwit. I think not.
So when we see a set of new photos from the comedian's upcoming The Incredible Burt Wonderstone, Carell donning sequins costumes and a humungous blonde wig, we know the actor is taking it to the next level. It's been far too long since Carell has been given the opportunity to go over-the-top with characters (perhaps, since Anchorman). With Wonderstone, we see the actor returning to a side of performing we know he excels at: disappearing.
RELATED: Decoding The 'Anchorman 2' Teaser Trailer: Is Ron Burgundy's Hair Full of Secrets?
Likely, Carell will be disappearing quite literally, as he stars as the titular character alongside Steve Buscemi and Jim Carrey, in a comedy of Las Vegas magician rivalry. In the new pics below, we get a glimpse of Wonderstone's leading lady, played by Olivia Wilde. Coincidence that they have nearly the same hair?
Check out the new stills below and watch for The Incredible Burt Wonderstone, which arrives March 15.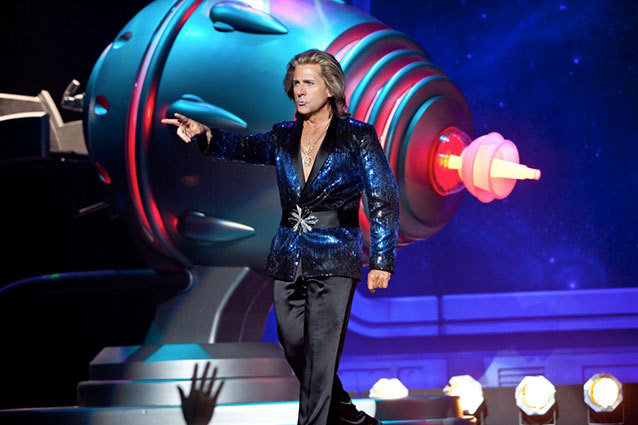 RELATED: Steve Carell Thinks He 'Would Get Devoured By Zombies'
Follow Matt Patches on Twitter @misterpatches
[Photo Credit: Warner Bros. Picture (3)]