Steve Carell to See Double Kevin Kline in 'Frank or Francis'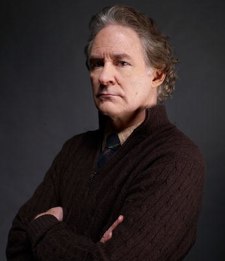 I'm very happy to have Charlie Kaufman in the world.
The writer is the man behind great, twisted dramas like Eternal Sunshine of the Spotless Mind, Being John Malkovich and Adaptation—all highly-acclaimed modern classics (and rightfully so). In 2008 he branched out into directing with Synecdoche, New York, a creepy fable about aging and artistic endeavors. Again, brainy (and compelling) as all heck, but completely digestible thanks in no small part to a top notch cast.
His sharp-witted films attract big name talent who help bring the lunacy to life and his next film, Frank or Francis, appears to be lining up an equally adept ensemble. As we reported a few weeks ago, the cast includes Steve Carell, Jack Black and Nicolas Cage, and now Kaufman has added master thespian/comedic powerhouse Kevin Kline to the cast.
Variety gives us an idea of the out-there plot (that most likely be only a launching point for Kaufman's innovative storytelling): "A satire of Hollywood set to music, the project chronicles the back-and-forth between a movie director and an online blogger who delights in berating his cinematic talent."
Carell is set to play the director, Black the blogger and Nicolas Cage as an actor notorious for high-concept roles. Kline will have double duty in the movie: as both the brother of Carell (another director), as well as an "animatronic disembodied screenwriting head." Getting weird yet?
Frank or Francis doesn't have a release date, but with a January start date we could see this one sometime towards the end of 2012.
Source: Variety (via ComingSoon)