'Stoker': Out With the 'Oldboy', In With the New — TRAILER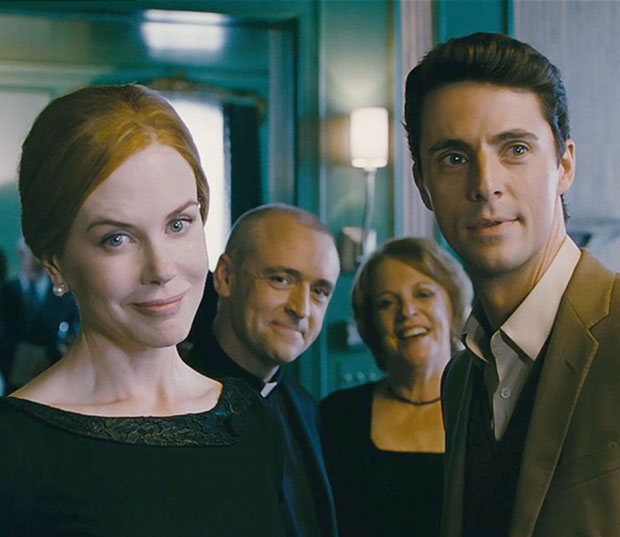 Before you even see a single frame of the chilling trailer for the Stoker, you could easily guess it was the latest from the groundbreaking Korean director Park Chan-wook. How? Because the spot warns you that the upcoming horror thriller has "disturbing violent and sexual content" — two things synonymous with his unshakable, disturbing 2005 masterpiece Oldboy. 
The captivating aesthetics of Chan-wook — making his long-awaited English-language debut here — are on full display again, this time for a haunting mystery surrounding the murder of Richard Stoker (
Dermot Mulroney
), his emotionally unstable and deceitful wife Evelyn (a particularly evil-looking 
Nicole Kidman
, making her
To Die For
character look like spouse of the year here), their disturbed daughter India (
Mia Wasikowska
) and whatever creepy Uncle Charlie (
Matthew Goode
, filling in for Colin Firth, who dropped out of the role) is up to in all this madness. 
Check out the violent, moody trailer (made available by
Apple
) for Chan-wook's
Stoker
— which was penned, interestingly enough, by none other than
Wentworth Miller
of
Prison Break
fame — below. It may totally upset the balance of your day (sorry to see you go so soon,
Jacki Weaver
), but at the very least it will make you feel better about your own weird family dynamics. Watch: 
Worth the wait for Chan-wook, no? Don't get too stoked just yet though, Stoker is slated for a March 1, 2013 theatrical release in the U.S. 
[Photo credit: Fox Searchlight] 
More: