Cops Recover Quentin Tarantino's Stolen 'Pulp Fiction' Car 19 Years Later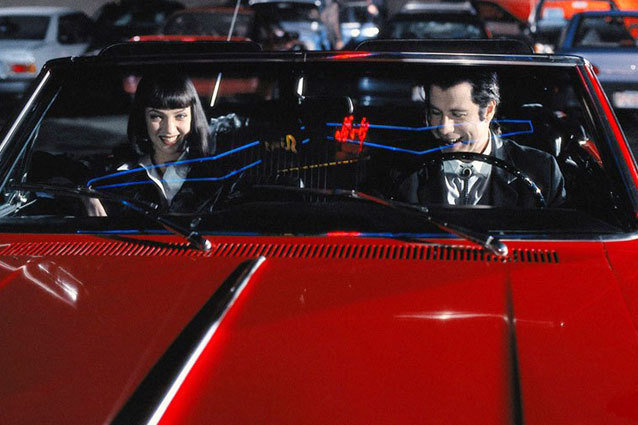 Talk about a hot car! The famous red Chevy Chevelle Malibu convertible from 1994's Oscar-winning film Pulp Fiction was recovered after having been stolen almost two decades ago. Fans of the cult movie will remember the classic car — which belonged to director Quentin Tarantino — was driven by John Travolta in the scene where he and Uma Thurman famously steered it straight into the drug dealer's house. 
Thanks to some handy detective work by a sheriff's deputy, cops in Southern California discovered the car in the San Francisco Bay area while investigating a classic car thief. No charges are being brought on the man in possession of the 1964 Chevy as he is not believed to be involved. Not to mention the statute of limitations has long run out.
Police are still trying to get in touch with Tarantino to let him know the good news.
Follow Lisa on Twitter @LisaCostantini
---
From Our Partners:


Beyonce Flaunts Bikini Bod for H&M (Celebuzz)


33 Child Stars: Where Are They Now? (Celebuzz)