420 at the Movies: Stoners Who Get S**t Done
Some of the effects of smoking weed (so we've been told) are things like memory loss, sluggishness, distracting hunger, hallucinations, and paranoia. But don't tell these classic stoner characters in stoner-friendly movies that, because as much as they might space out, hang out in sweatpants in their living room, dine on junk food, totally trip out, or, like, totally freak out, man, these cannabis enthusiasts actually get a whole lot done. 
For anyone, er, celebrating 4/20 don't worry that your whole day will go to pot. If you're anything like the some of the characters in The Cabin in the Woods, Jay and Silent Bob Strike Back, and The Big Lebowski, you'll be able to fight off Big Brother-manufactured zombies, halt a Hollywood production, and figure out an embezzlement scheme. 
If anyone tries to harsh your vibe today, just remind them of Cheech, Chong, Harold, Kumar, Jay, Silent Bob, and other great, and yes, productive, potheads in movie history. Check out our gallery of 15 Stoners Who Get S**t Done here: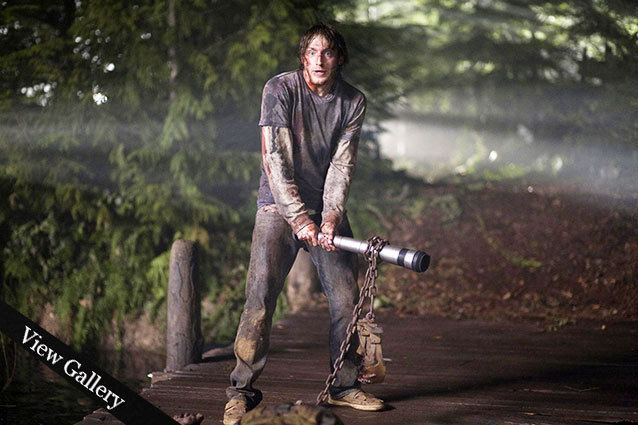 More: 
Jennifer Lawrence and Josh Hutcherson Caught Enjoying Themselves on 'Catching Fire' Set 
Four and Twenty Movie and TV Props We Wish Were Bongs 
Happy 420: Worst Movies To Watch While High 
---
From Our Partners


Stars Pose Naked for 'Allure' (Celebuzz)


Which Game of Thrones Actor Looks Least Like His Character? (Vulture)