Streep Makes Margaret Thatcher a Rock Star in 'The Iron Lady' Trailer
Once I got past the disappointment that The Iron Lady was not actually a movie about Tony Stark's younger sister, I brought myself to watch the trailer, and was surprisingly excited by it. Admittedly, I'm not particularly well-versed in the personal or professional history of Margaret Thatcher, so maybe this is foolish to say, but I certainly did not expect the trailer for the upcoming Thatcher biopic The Iron Lady to be so…rock star.
Meryl Streep appears to take Thatcher through all the invigorating highs and jagged lows ventured by many a rock star biopic; she's at the top of her game, yet attacked furiously with enmity. Her family life suffers. Her success wavers. She becomes ensconced by her image. 
But what makes this film far more valuable than many the rock star biopic is that Margaret Thatcher was a world leader. The balance of her professional choices with her personal weaknesses wasn't necessarily simply for her own well-being, or that of her band, or the radio-owning public. It was necessary for the entire free world. Thatcher remains one of the most unforgettable figures of power in modern history. Combining that thrilling story with the exciting style of film most associated with the triumph of artistry, and you've got yourself a biopic worth seeing.
The Iron Lady opens Jan. 2012. The film is directed by Phyllidia Lloyd and also stars Jim Broadbent and Anthony Head.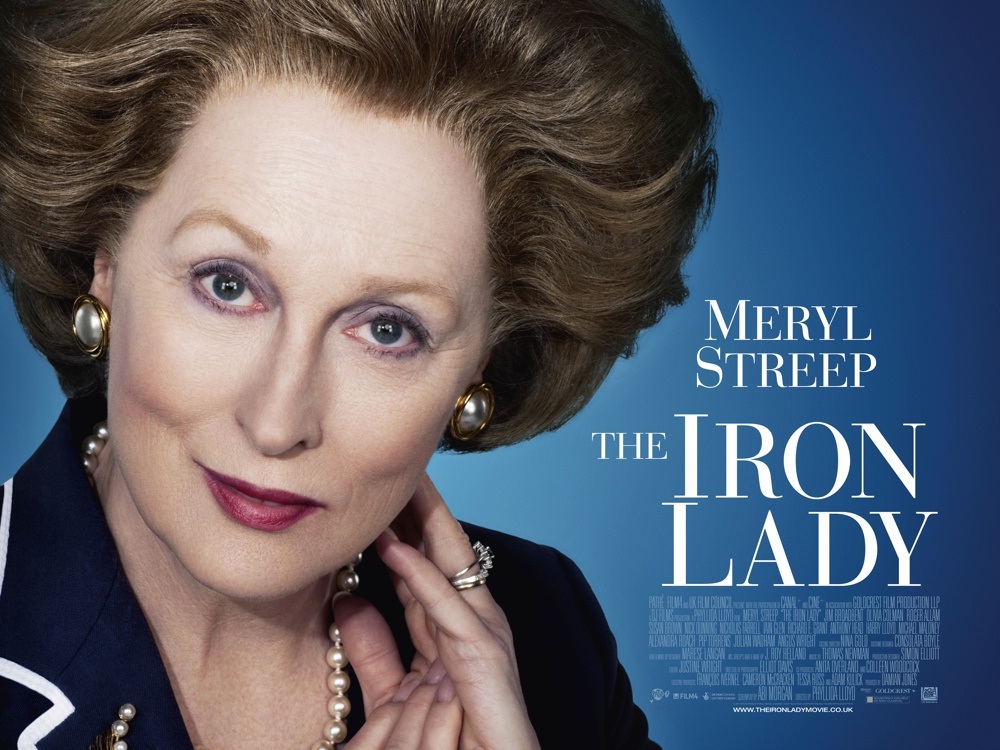 Source: The Film Stage