Summer 2010: The Winners and Losers
Summer movie season isn't all about money, but — oh, who're we kidding? While we hate to reduce our favorite time of year to (billions of) dollars, that's what it boils down to — and it's really the only way to determine which trends, actors, genres and more did or didn't fare well over the summer. Below are our winners and losers for summer 2010…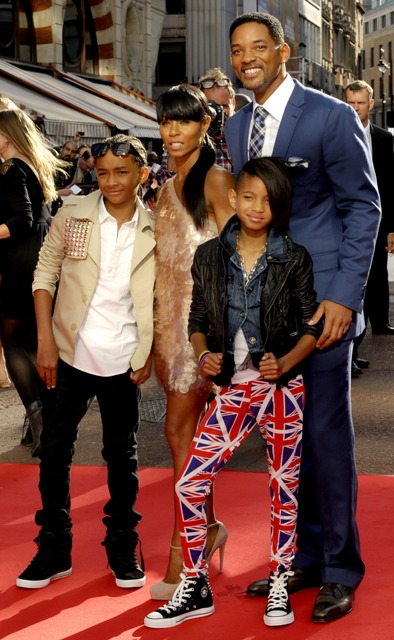 WINNER: The Smith Family
It's still tough to fathom how a middling kiddie flick/unnecessary remake earned a boatload of cash, but Jaden Smith appears poised to follow in the footsteps of his dad, Will — who produced the unlikeliest blockbuster of 'em all, The Karate Kid (and bought $100 million worth of tickets?? Kidding, Will). The movie earned more than The A-Team and Prince of Persia … COMBINED. 'Nuff said. Will and Jaden may just want to stop by for a cameo on Jada's ratings-deprived show HawthoRNe.
LOSER: 3D
Snubbed by Iron Man 2 and embraced by the Step Up franchise? Ouch! Of course, summer wasn't totally devoid of the get-rich-quickly-and-easily "technology," and it certainly boosted the ticket sales of some movies (Toy Story 3, Shrek Forever After), but some of the biggest blockbusters of the season said "No, thanks" to 3D while it failed to help other movies (The Last Airbender, Piranha 3D, Cats & Dogs, Step Up 3D). There is clearly a backlash going on, from filmmakers and -goers; hopefully Hollywood learned its lesson this summer, which is this: Only a small percentage of movies deserve the extra dimension. And the last-minute, last-ditch 2D-to-3D conversions? We can tell, and we're not interested.
WINNER: Animation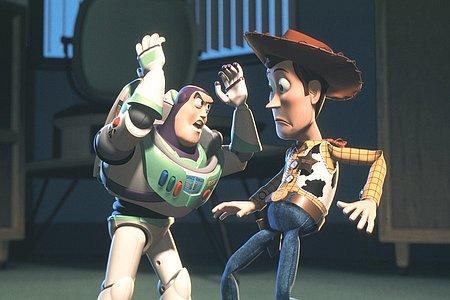 How to Train Your Dragon, which hit theaters in late March and didn't even begin to slow down until almost June, set the tone for animated movies that would be released after it — and retold the box office gospel: Animated movies can pretty much do no wrong. Toy Story 3 is easily the highest-grossing movie of the YEAR, and it's already surpassed $1 billion worldwide; Shrek Forever After, although not a hit with critics, did very well domestically and extraordinarily well internationally; and Despicable Me, made on a shoestring budget by today's standards, was massive. There wasn't — and almost never is — any disappointment from the animation set.
LOSER: The Not-Ready-for-Primetime Players
Zac Efron, Jake Gyllenhaal and Michael Cera give new meaning to the term usually reserved for SNL cast members. This was supposed to be the summer that all three proved they could "open" a movie; instead it proved that they're not quite ready. Efron is still the prettiest thesp around, male or female, and his career likely won't be derailed by the laughable melodramatic disaster that was Charlie St. Cloud; Gyllenhaal, too, will ultimately be fine despite his performance in Prince of Persia and the movie's performance at the box office. Cera, however, might not be entrusted with the lead role of a big-budget production for the foreseeable future, following the commercial — even if not critical — letdown of Scott Pilgrim vs. the World (refreshingly, though, Cera probably cares very little about his commercial appeal). Bottom line: None of the three had the summer they'd hoped for, and their star power took a hit.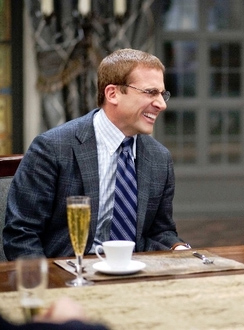 WINNER: Steve Carell
His decision to leave The Office after next season is a tough pill to swallow, but it's easy to understand: Steve Carell is a big-screen star now, and it really must be a challenge to find time for TV — let alone his family! Date Night performed very well in the run-up to the summer; the blockbuster Despicable Me again proved that Carell is great (and bankable) even when merely heard; and Dinner for Schmucks, while not a Meet the Parents-size hit, has turned a profit and is still in theaters. It's no wonder that Carell's upcoming projects reach the double digits.
LOSER: Jonah Hex
Only one movie deserves its own spot on this list, and that's Jonah Hex. It's already been beaten to death, and there were, in fact, bigger box office bombs this summer, percentagewise, but … good God. While Josh Brolin will walk away unscathed, with little more than a "What was he thinking?" slap on the wrist, Hex put the nail in the coffin of Megan Fox's career (temporarily, of course), and the director, Jimmy Hayward, should be facing eight-to-10 years in director jail. It's rare for a movie to be so atrocious that it doesn't even stand a chance at DVD redemption, or guilty-pleasure redemption, but, well, at least Hex is exceptional in that sense.
WINNER: Unoriginality
Sequels, adaptations, remakes, reimaginations — they rule the summertime, every time, and 2010 was no different. Three wholly original releases (Inception, Despicable Me and Grown Ups) made a splash, while two such movies (Salt and The Other Guys) made waves. All other hits, even the relatively minor ones, fit neatly into one of the aforementioned categories of unoriginality: Toy Story 3, Iron Man 2, The Twilight Saga: Eclipse, Shrek Forever After, The Karate Kid, The Last Airbender … the list goes on. Here's hoping the success of Inception ushers in some balance for future summers.
LOSER: Onetime Superstars
Dear Cameron Diaz, Tom Cruise, Jennifer Aniston, Nicolas Cage, Julia Roberts, Jennifer Lopez (she gets an asterisk since The Back-Up Plan came out in late April), Katherine Heigl, Ashton Kutcher and Russell Crowe, et al.: Your name on a movie's poster is no longer enough to bring out large audiences. Our deepest, sincerest condolences. P.S. Don't give up hope. Maybe you can all get together for an Expendables type of movie in a decade or so.
WINNER: Quality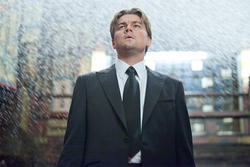 There isn't typically much emphasis placed on quality during the summer months; it's more "Let's aim to quintuple our money and if the movie happens to be good … bonus!" But this summer featured a pair of B.O. behemoths that also happened to be, well, good. Inception scored at the box office, earned positive reviews from critics, and was arguably the most buzzed-about movie of the summer by fans. Toy Story 3, meanwhile, vastly outgrossed Inception and is one of the best-reviewed movies of the entire year; there's already talk of a Best Picture nom. Then there were the indies: Winter's Bone, The Kids Are All Right, Animal Kingdom, Get Low, Cyrus and Life During Wartime were all highly praised and could reenter the fray come awards season — as could documentaries The Tillman Story, Restrepo, A Film Unifnished and Joan Rivers: A Real Piece of Work.
LOSER: Canines and Felines
Note to Hollywood: The cutesy-animal subgenre is no longer a lucrative one. It was a flash in the pan; you're too late to try and ride the wave of Marley & Me (which could be said about Jennifer Aniston, too). Marmaduke was beyond lame, and a box office dud. Cats & Dogs: The Revenge of Kitty Galore, though? It cost over $85 million to make. I repeat: $85 million. Who on Earth greenlit that movie and budget? A studio head's 9-year-old kid??