Summer Movie Alternatives: It's Not Just Comic Book Action Blockbusters

Memorial Day weekend marks the last stretch of May, but it's only the beginning of the summer movie season. For those who spend the winter and spring months anxiously awaiting Hollywood's blockbuster playground, the time has come for three months of non-stop action. For filmgoers looking for a smaller, quieter cinematic experience, it's three months of staying cooped up inside catching up on whatever Netflix has to offer. The anxious waiting shifts.
But I'm here to tell you: the theaters still have something to offer those lacking emotional investment in the characters of comic book universes or whose interests don't involve the word "reboot." With slightly less fanfare than the common action flick, scaled back comedies and dramas continue to make their way into theaters during the summer months — one just needs to find them. To help, here's the rundown on a few of the movie alternatives that will help beat the heat and quench your movie-loving thirst. There's something for everyone!
So if you're looking for…
An Indie Comedy That Still Depicts the Apocalypse:
Seeking a Friend for the End of the World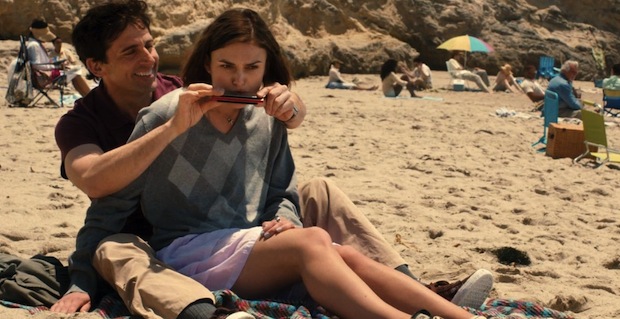 Roland Emmerich knows how to destroy the world, but rarely do we get into the heads of the characters experiencing said destruction. Writer/Director Lorene Scarfaria hopes to take the story to the next level, pairing Steve Carrell and Keira Knightley to play out her pitch black comedic take on the end of the world. This may not be the movie for Michael Bay-lovers, but if you've ever wondered how people might handle an incoming asteroid apocalypse, this movie's for you. Seeking a Friend for the End of the World in theaters June 22.
An Auteur's Latest Whimsical Yarn:
To Rome with Love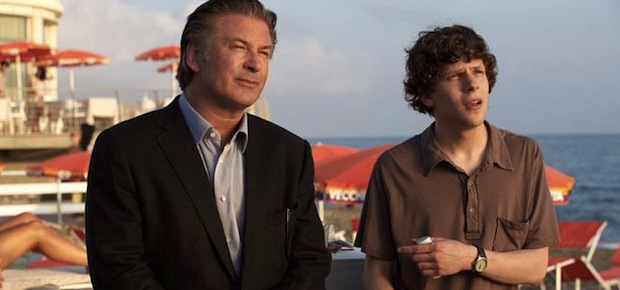 The latest from director Woody Allen keeps his globetrotting sensibilities alive, jumping from France to the equally lovely and picturesque Italy. To Rome With Love weaves several stories of romance, all featuring A-List talent. Jesse Eisenberg, Ellen Page, Penelope Cruz, Alec Baldwin, Greta Gerwig and even Allen himself join in on the fun, a movie that looks overtly comedic in the wake of Allen's last, award-friendly effort. Arrives in theaters June 22.
A Sundance Breakout with an Epic Scale:
Beasts of the Southern Wild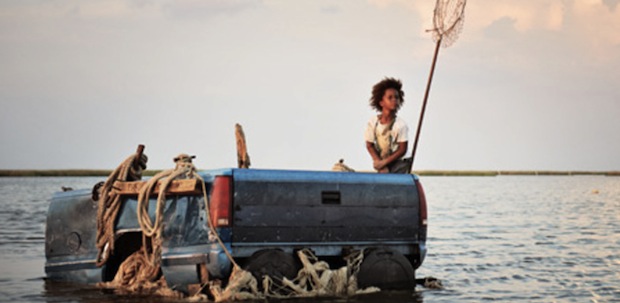 The debut film from writer/director Benh Zeitlin wowed audiences at this year's Sundance Film Festival and took home a handful of awards at Cannes. Rightfully so — the story of a rough, tough girl surviving the backwaters of Louisiana (in a swampland called "The Bathtub") Beasts of the Southern Wild captures the plight of a tangible, but otherworldly society with unprecedented beauty. Read our review from Sundance, or just see this one without prior knowledge. Either way, it's primed and ready to blow audiences away. Arrives in theaters June 27.
A Family Drama They Don't Make Anymore:
People Like Us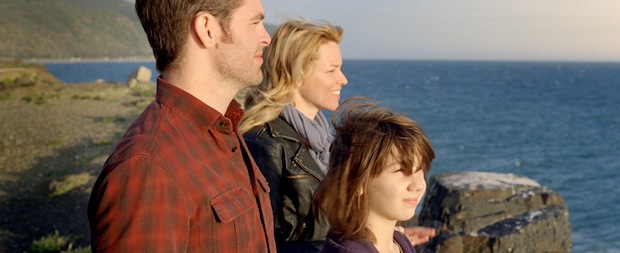 There was a time where Hollywood actively produced modestly-budgeted feel good movies. The Help is the most recent entry in the category; a little sappy, but with solid characters, great performances and plenty of passion. That's People Like Us, a movie from the guys who brought you Transformers that couldn't be further from robot sci-fi. Chris Pine plays a down-on-his-luck salesman whose whole life is turned upside down when he discovers he has a sister he never knew, played by Elizabeth Banks. Like movies from yesteryears, People Like Us delivers laughs, tears and the right amount of saccharine. Arrives in theaters June 29.
A Reality TV Riff with Emotional Depth:  
The Queen of Versailles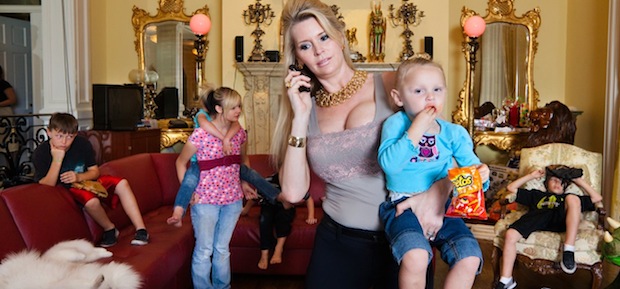 Another Sundance darling, Queen of Versailles is a documentary that begins in the vein of a Real Housewives spin-off. But in the wake of the economic meltdown, a family of 1%-ers fall from their castle in Florida to the world of normalcy. A riches to rags tale that's surprisingly poignant, no matter your socioeconomic status. Arrives in theaters July 6.
A Romantic Comedy with Quriky Sensibilities:
Ruby Sparks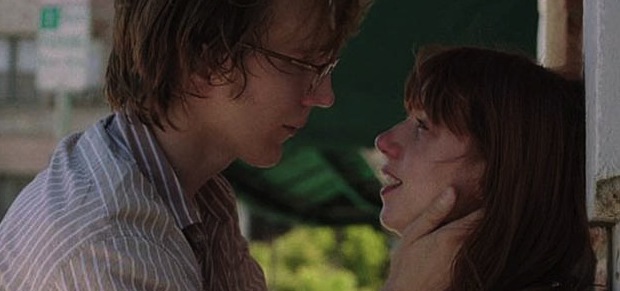 From the people who brought you Little Miss Sunshine comes a fanciful tale of a novelist (Sunshine's Paul Dano) whose perfect woman (Zoe Kazan) is conjured into reality after he wills her into existence. It's been six years since the twisted LMS broke out with the mainstream and they've re-teamed with Dano for what looks like a honest romance with magical undertones. Ruby Sparks was penned by Kazan, who is Dano's girlfriend in real life. Should help the two create some genuine moments in a season full of fluff. Arrives in theaters July 25.
The Latest Chris Rock Sequel That Doesn't Involve a Talking Zebra, Try:
2 Days in New York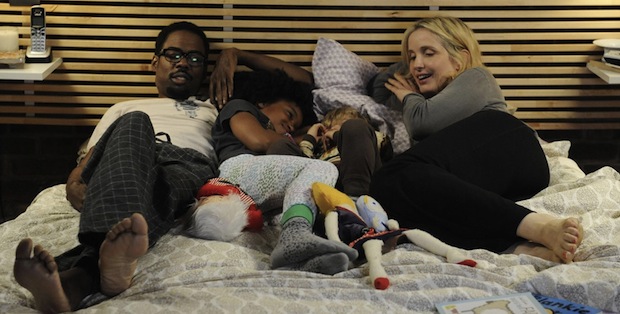 A follow-up to writer/director/actress Julie Delpy's 2 Days in Paris, 2 Days in New York picks up with Delpy's Marion, who broke up with her former flame and is now living with Chris Rock's Mingus and his daughter. With her own son to care for, couple's relationship is put to the test when Marion's family arrives from Paris for an extended visit. The movie's a little corny, but Delpy has an ear and an eye for situational comedy, while Rock injects each scene with his signature brand of real world style. They're an unlikely match, but Delpy and Rock light up the screen. Arrives in theaters August 10.
A Rom-Com for the 60+ Crowd:
Hope Springs
Summer is a slice of Hollywood's planning that's targeted directly at the 18 to 25 demographic — but occasionally, someone makes the smart move to counter program with a movie from the other end of the spectrum. Enter: Hope Springs, a dramedy starring Meryl Streep and Tommy Lee Jones as an aging couple looking to get their moo back. With Steve Carrell as their counselor, the movie looks appropriately silly and emotional, putting aside comedy's usual R-rated gags for a light-hearted examination of the later years in life. Arrives in theaters August 10.
A Fairy Tale without Battle Scenes, Try:
Odd Life of Timothy Green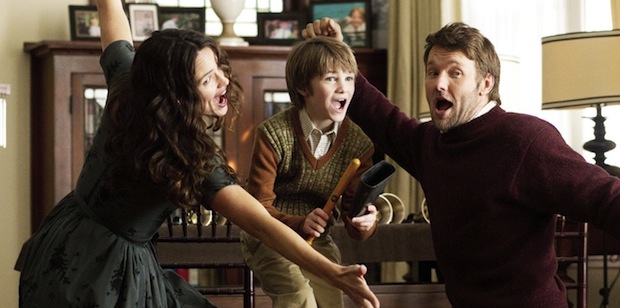 A few months after Snow White and the Huntsman graces screens comes another larger-than-life tale, the story of a couple who dream of having a child and get their wish one when on mysteriously appears in their backyard. Starring Jennifer Garner and Joel Edgerton, the movie comes from the mind of Dan in Real Life writer/director Peter Hedges, whose carved out a career making medium-budgeted movies that wear their hearts on their sleeves. The fantasy element is a hook — can anything really be as easy as making a wish? — but with Hedges at the wheel, the story should be uniquely human. The Odd Life of Timothy Green arrives in theaters August 15.
More:  
Woody Allen's To Rome With Love Trailer — WATCH!
'Beasts of the Southern Wild' Trailer: Worthy of All the Buzz?
Steve Carrell, Keira Knightley Prepare for the Apocalypse in 'Seeking a Friend' Poster