Summer Movie Guide: The Indies
What do the following movies have in common: Crash, Little Miss Sunshine, The Hurt Locker, The Kids Are All Right and Winter's Bone? Not only were all of them hit indie movies that were nominated for (and in some cases won) the Oscar for Best Picture, but they were all summer releases. The major studios spend their summers focusing on blockbusters and tentpole movies like Transformers and wait until year's end to release more serious, artistic fare. Meanwhile, indie distributors take advantage of the dearth of mature, intelligent or just offbeat programming for more adventurous moviegoers, and this summer yields one of the strongest selections of such films to come along in a while. There's a wide assortment of films from all over that bring the kind of diversity that this season's major studio slate doesn't provide, and they're all hitting theaters over the next four months.
BIG STARS, LITTLE MOVIES
Just because it's an indie doesn't mean there are no names to entice audiences, and this summer's indie selection offers some top names in smaller, more personal films…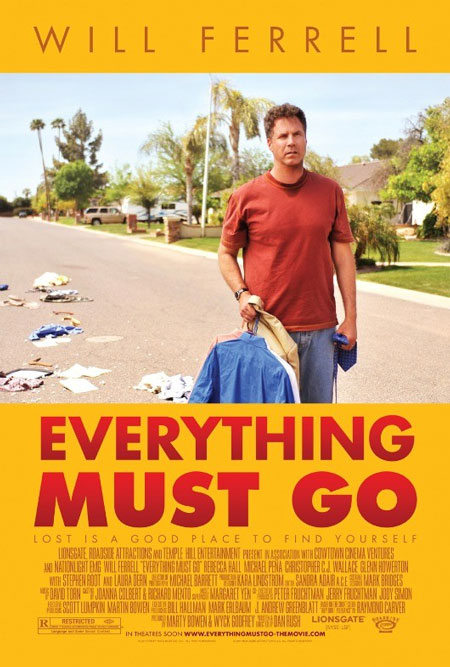 Everything Must Go (May 13)
Behind every comedian is a serious actor just waiting to come out, and Will Ferrell is no different, here playing a man who loses everything in his life – his job, his marriage and his home – in one day, so he sells off his belongings on his front lawn for days on end. Based on a short story by Raymond Carver, it's still got moments of humor, but it's mainly a fine showcase of Ferrell's dramatic gifts. 
Hesher (May 13)
Joseph Gordon-Levitt is the mysterious stranger who literally walks into the lives of Rainn Wilson and Natalie Portman in this very offbeat and original comedy/drama from director Spenser Susser. 
Midnight in Paris (May 20)
This year's opening-night film at the Cannes Film Festival, Woody Allen brings us a comedic fantasy starring Owen Wilson as an American tourist who uncovers a mysterious portal that transports him to Paris in the 1920s. As usual, Allen lines up a star-studded cast (including Rachel McAdams, Adrien Brody, Michael Sheen and Marion Cotillard) and great locations in a film that promises good, old-fashioned movie fantasy. 
Beginners (June 3)
Ewan McGregor, Christopher Plummer and Melanie Laurent (Inglourious Basterds) star in this comedy/drama from writer/director Mike Mills (not the R.E.M. guitarist) about the romantic foibles of a man (McGregor) who falls in love just as his aging father (Plummer) comes out of the closet.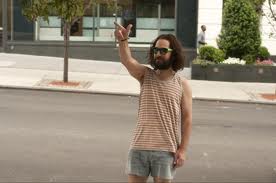 Our Idiot Brother (August 26)
Paul Rudd stars as the title character, a lifelong slacker whose return after a stint in jail wreaks havoc on his sisters (Elizabeth Banks, Emily Mortimer and Zooey Deschanel).
FILM-FESTIVAL FAVORITES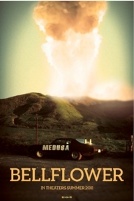 Last year's Toronto fest and this year's Sundance fest held a record for amount of multimillion-dollar acquisitions, and most of them (such as the aforementioned Our Idiot Brother) are starting to make their way to theaters this summer, starting with Submarine (June 10), the acclaimed coming-of-age comedy from British comedian Richard Ayoade, best known in the U.S. for his role on IFC's The I.T. Crowd… Another pair of famed British comics, Steve Coogan and Rob Brydon, join acclaimed director Michael Winterbottom on The Trip (June 10), which has already caused a viral video sensation online with Coogan and Brydon's competing Michael Caine impersonations… The complications of young love in NYC hit Freddie Highmore and Emma Roberts in The Art of Getting By (June 17), which was originally titled Homework when it premiered at Sundance… Another Earth (July 23), co-written by and starring Brit Marling (who became this year's breakout star at Sundance) takes a sci-fi premise – the discovery of a second Earth – but takes a more philosophical and dramatic approach to the subject… Another Sundance 2011 star is Dominic Cooper, who earned praise in the dual role of the sadistic Uday Hussein and the man picked to be his unwilling double in The Devil's Double (July 29)… Oscar nominee Vera Farmiga stars as a woman seeking spiritual enlightenment in Higher Ground (August 12), which also marks the Up in the Air star's directorial debut… Finally, there's Bellflower (August 5), one of the most talked-about films at both Sundance and SXSW, a true original about love, muscle cars, flame throwers and the end of the world. Tough to pinpoint, but this is one you'll definitely be hearing about and is well worth seeing.
HOT DOCS
Some of the strongest titles of any movie year are usually the documentaries, and summer 2011 brings us some truly great ones, starting with Page One: A Year Inside the New York Times (June 24), which shows the inner workings at one of the world's most powerful newspapers; it's an absolute must for anyone interested in journalism and the changing information age… On the stranger side of the news comes Oscar winner Errol Morris' Tabloid (July 15), the bizarre true story of a former beauty queen who abducts a Mormon missionary as a sex slave… And Oscar-winning director James Marsh (Man on Wire) returns with Project Nim (July 8), the account of a 1970s experiment that raised a chimpanzee as a human child.
THE WEIRD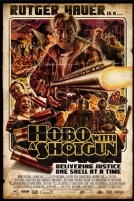 If you want a better example of the wide variety of indie films coming out this summer, look no further than such oddities as Jason Eisener's Hobo with a Shotgun (May 6), starring Rutger Hauer in the title role ("Delivering justice… one shell at a time!"); The Troll Hunter (June 10), a Norwegian monster epic in which a documentary film crew uncovers a secret government agency whose job is to keep Norway's trolls in line; and acclaimed Spanish director Alex De La Iglesia's The Last Circus (August 12), the story of two circus clowns violently battling over the same woman in post-Franco Spain.