Sundance 2011: Kevin Smith's 'Red State' Leaves Studios In The Dust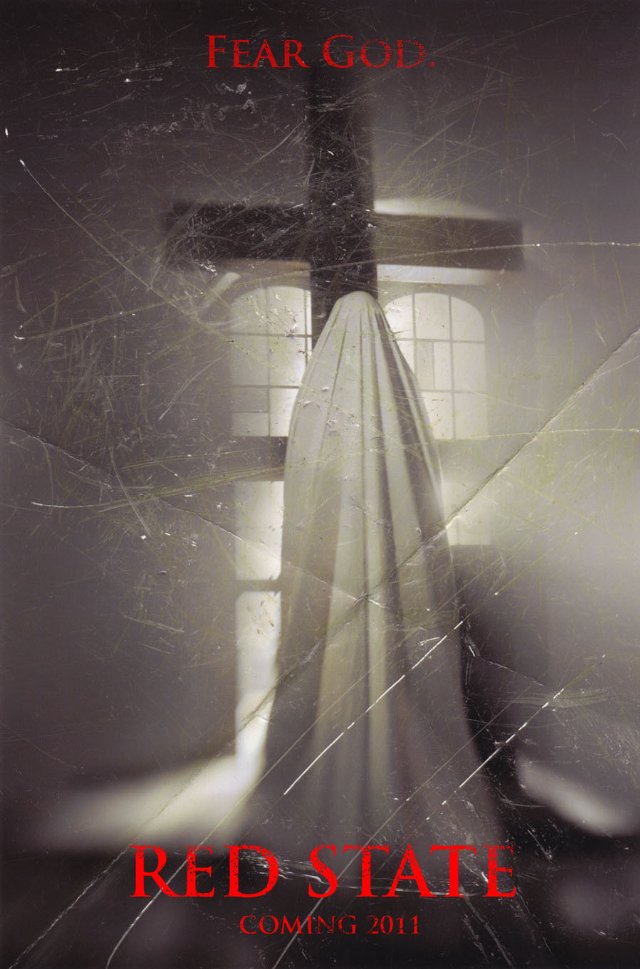 Always the Hollywood renegade, Kevin Smith debuted his new film Red State at this year's Sundance Film Festival and turned the massive screening into a three-ring circus. Fans and film buffs weren't just attending the premiere to get a sneak peak of Smith's daring new horror film, but to see what the future held for the controversial picture.
Red State, a gory, action-horror flick that centers on a group of religious zealots led by a vengeful pastor. Think Grindhouse with a dab of faith. The buzz was varied, some loving, some hating and most impressed by Smith's visual departure. The movie gets bloody. Very bloody. But the movie, sadly, carries more baggage than simply an enjoyable theatrical experience.
For the last few months, Smith used his Twitter account and podcast network Smodcast to wage war on Hollywood's release and advertising strategies (slamming press and PR folk in the process). Red State, shot for a reported budget of $4 million (as per Smith), was a pet project of the motormouthed director and one he didn't feel comfortable putting in the hands of a marketing team. Instead, Smith campaigned for his own independent release. That means, no screenings, no ads and nothing that would increase the budget beyond production.
It's an idealistic approach, one that Smith was trumpeting with his usual, mesmerizing public speaking skills at the premiere screening. Smith's plan was to auction off the distribution rights to the highest bidder who would play his game. But in the end, Smith pulled the rug from under the audiences feet – after a $20 bid Kevin Smith himself would be the one to distribute the film.
Starting in March, Red State will hit the roadshow circuit, a series of screenings in giant venues (the first show is at New York's Radio City Music Hall) across the county, with tickets going for $50 – $60. Then, a proper release in October – all funded by Smith and without advertising beyond his own word-of-mouth.
Many spectators (and even Smith) call the plan revolutionary, but the practice of four-walling, buying out your own theaters to show your movie and collecting all the profit, is nothing new. Why do you think Rocky Horror Picture Show is the longest running movies in history, or that Repo! The Genetic Opera continues to play the midnight circuit since its release two years ago? The whole operation is more of an experiment in Smith's own clout, if the magic of Twitter and social media translates into dollars.
Could Smith's success change independent cinema forever? Hopefully not. In reality, it's up to studios and smaller distribution companies to sniff out great films (a common practice at Sundance) and put money behind them so that you can watch them. Not every filmmaker can afford to rent out Radio City, and they shouldn't have to – they're too busy making great movies to have time to tweet.