Sundance 2011: 'My Idiot Brother' Proves Goofy Humor Can Have Heart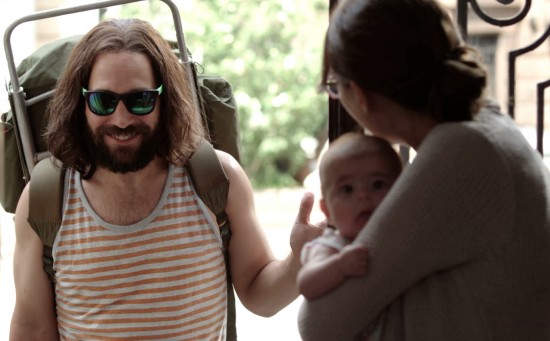 In the past few years, actor Paul Rudd has become a staple of cinematic comedy, a go-to guy to up the funny quotient of any movie. With a simple shrug, the man has guys keeling over with laughter and ladies swooning over his adorable antics (…and visa versa). We all know this.
What you may not know is that, along with delivering the laughs, Rudd is an extremely competent actor, both comedic and dramatic. For a good chunk of the '90s, the actor was popping up all over the indie scene, from The Object of My Affection to 200 Cigarettes. Amid the craze of Anchorman and Judd Apatow's conquest of all things comedy, Rudd even had time to star in the Broadway play "Three Days of Rain" alongside Julia Roberts.
On Sunday morning, director Jesse Peretz introduced My Idiot Brother, his latest collaboration with Rudd. The movie revolves around Ned, whose recent departure from jail leaves him penniless, single and without a life plan. For Ned, it's no big deal – he sticks to his mantra of believing in good things, looking to his three neurotic sisters for the boost he needs to get going again.
With a less adept actor, My Idiot Brother could have transformed into either pure slapstick, one-liner comedy or eye-rolling indie melodramedy (a notorious Sundance offender). Thankfully, the film's neither and Rudd proves there are ways of blending both sides of his coin. Ned is equal parts The Dude from The Big Lebowski and Raymond of Rain Man, and Rudd jumps from moments of child-like simplicity (his biggest goal in the movie is retrieving his dog Willie Nelson from his ex-girlfriend) and displays of darker emotions. Watching Rudd explode is a surprisingly shocking experience.
My Idiot Brother has yet to find distribution at the festival, but with several studios battling for the rights, expect to see this Paul Rudd high-point sometime in 2011.