Sundance 2011: 'The Future' Proves Miranda July Is The Hipster Woody Allen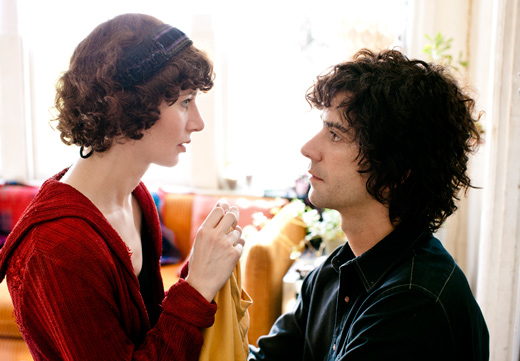 No one would argue that Woody Allen has made a prolific career for himself as a filmmaker. With his unique storytelling voice, Allen carved out a place for himself among the greats, fusing comedy and drama to create a form all is own. He uses similar characters, scenarios and techniques, but the films feel fresh.
After watching The Future, it's evident that writer/director/actress Miranda July is on course to embody Allen's unlikely career path. Like the famed New York director, July dabbles in a little bit of everything: visual art, writing, performance art, film – you name it, she does it. If a cultured film buff hangs a caricature of Allen on his wall, an art-driven hipster may do the same with July. She's an icon.
The Future is fully submerged in July's off-kilter humor and colorful style. Her second effort (her first, Me and You and Everyone We Know premiered at the 2005 Sundance Festival), the film centers on a relationship at a defining moment, when two people decide whether to stick it out or reassess their lives. July's comedy relies on adorable antics and non sequitur logic, but she spins it in such a way that it transcends her own plot. If she wasn't so darn watchable, the audience may not put up with it.
Allen and July share the ability to use their own quirks to elevate material. The often bizarre events in their films aren't just throw away jokes, but give way to musings on life. Instead of playing the neurotic New York Jewish guy dealing with life's problems, July plays the flighty Los Angeles hipster getting herself into trouble.
The Future is an amusing film that aims for grander themes, but lingering around it is a sense of promise. Woody Allen started his career with wacky comedies and evolved into the sophisticated (and hilarious) filmmaker we know today. Miranda July's film is a display of cinematic talent – her own future looks quite bright.