Sundance 2012: Controversial 'The Comedy' Is Comedian Tim Heidecker's 'Taxi Driver'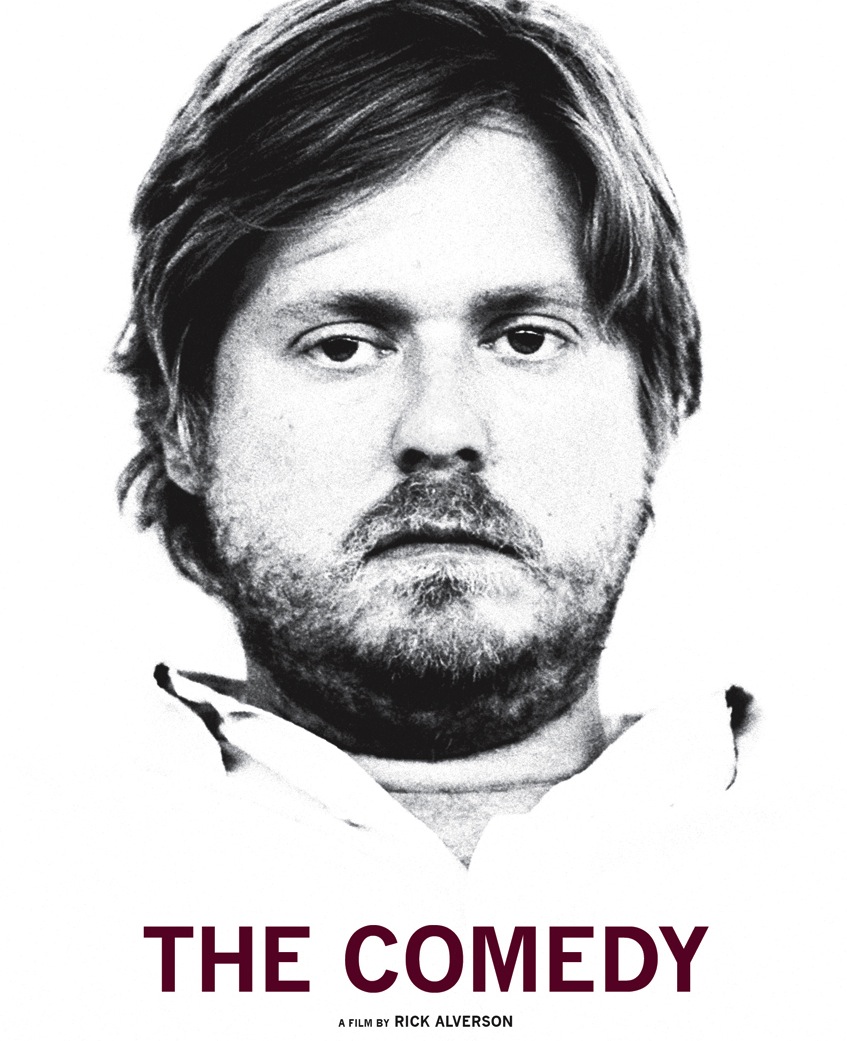 Every year, along with the light-hearted comedies, harrowing character dramas and revelatory documentaries, Sundance drops a few genre-bending nuclear bombs on its unknowing audiences. They're bold, occasionally crass, usually provocative and generally stand out as the controversial films of the festival. Is there anything wrong with the movie? Rarely. When expectations aren't met, the outcry overwhelms the final product, slapping it with a label, for better or worse (for a great explanation on why that might be, check out Badass Digest's "Fighting And Fainting At Sundance").
The Comedy is one of those "controversial" entries, premiering at this year's fest with walk outs and pointed reactions aplenty—but that's not a negative. Directed by Rick Alverson (New Jerusalem) and starring Tim Heidecker of the Tim and Eric Awesome Show, Great Job! and his other Sundance entry Tim and Eric's Billion Dollar Movie, The Comedy the movie is an intense character portrait of Swanson (Heidecker), a sociopathic schlub who can't see past the joke in every situation life serves him. The setup paves the way for a work of art that's both simultaneously hilarious and disturbing, Heidecker using the same skills he's honed in his TV and live comedy work, but to a terrifying degree. Swanson is wired like Robert De Niro's Travis Bickle in Taxi Driver, swapping violence for wisecracks. He's a guy whose intentions aren't malicious, but also can't see why what he's doing is morally incorrect and destructive.
Alverson shoots the movie simply and effectively, establishing a familiar aesthetic and tone that is quickly turned upside down. Swanson spends his days drifting through life, getting drunk with his buddies, sleeping on his boat, walking aimlessly around the streets of Williamsburg, Brooklyn, and injecting himself into the lives of others for his own amusement. With a loaded (and dying) father and no one to set him on a rightful path (try as his sister-in-law might), Swanson is free to galavant and joke as he pleases: he pretends to be a gardener for a rich couple; he slings racist comments at a bar in Harlem; he pressures a cabbie to let him drive his taxi. There's nothing Swanson won't riff on, a shenanigan he won't weasel his way into, and Alverson allows each one of these scenarios play out to uncomfortable lengths.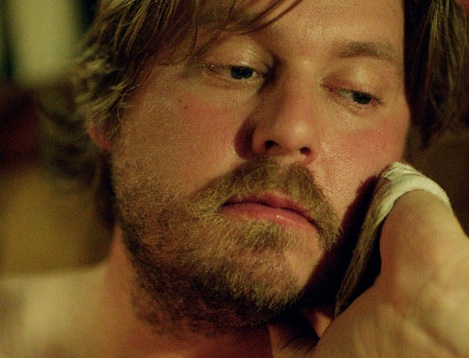 Heidecker delivers a brave performance, enhanced by his established sense of humor and thanks to his shocking commitment. In other words, he's a perfect fit for Alverson's demented story. The first scene—in which Swanson asks his dad's hospice caseworker if he's ever dealt anal injury—would lead you to believe that The Comedy might just be the mumblecore translation of a Tim and Eric sketch, but there's consequence to Swanson's comedy, every laugh (of which there are many) layered with a twinge of tragedy. But the judgment of others doesn't phase Swanson or his slacker buddies (including Heidecker cohort Eric Wareheim and LCD Soundsystem frontman James Murphy, whose presences toy with assumptions). Even in his more pensive moments, Heidecker shows us that his character perceives the world in an entirely different way than everyone else does.
The Comedy is an ambitious, purposefully off-putting film, a dissection of where we find comedy and how we react to it, and a lampoon of the indie style. Walking in to the movie expecting a big screen version of Adult Swim programming may have you walking out by the 15 minute mark. Walking into The Comedy with an open-mind and curiosity of human ugliness may have you thinking about the movie for days afterward.
During the festival, Danny McBride and David Gordon Green's company Rough House Pictures came on board to "present" The Comedy, which means we'll hopefully see this one with a distributor in the near future.
="font-style:>