Sundance 2012: Mike Birbiglia on His 'This American Life'-Produced Film 'Sleepwalk with Me'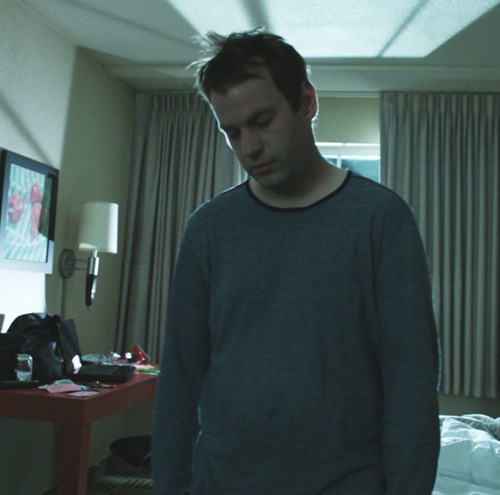 Writer Audre Lorde once said, "There are no new ideas. There are only new ways of making them felt." That's evident in today's spectrum of movies, with riffs and reboots of well-known stories making their way into theaters every weekend. Even at Sundance, it's a lot of the same: safe material reborn with fancy new production values.
But just when one thinks they've seen it all, Sleepwalk with Me, the new movie from comedian Mike Birbiglia and This American Life producer Ira Glass, sneaks up under the radar to break all the rules. The intimate story feels fresh—based on the true events of Birbiglia's rising stand-up career and battle with sleepwalking—and the execution borrows heavily from the This American Life style (Birbiglia often addresses the audience, delivering perspective directly to camera), Sleepwalk with Me feels like few other movies out there—Sundance or not. I sat down with Mr. Birbiglia to discuss bringing his fomer one-man show to the big screen, a task he pulls off with a unique blend of uproarious comedy and delicate drama, assembling a cast of amazing actors like Lauren Ambrose, Carol Kane and James Rebhorn, and incite into the art of storytelling.
:15 – The evolution of the story and working with Ira Glass.
1:54 – Reacting to the first screening of Sleepwalk with Me at Sundance.
3:55 – Adapting the stageplay into a movie.
7:00 – Casting Lauren Ambrose, character actors and New York City comedians.
10:10 – What movies he watched to prepare.
12:13 – The makes a great story.
14:00 – What's next and if there are more movies in the works.
="font-style:>