Sundance Buying Frenzy: Radcliffe's 'Kill Your Darlings,' 'Austenland' and More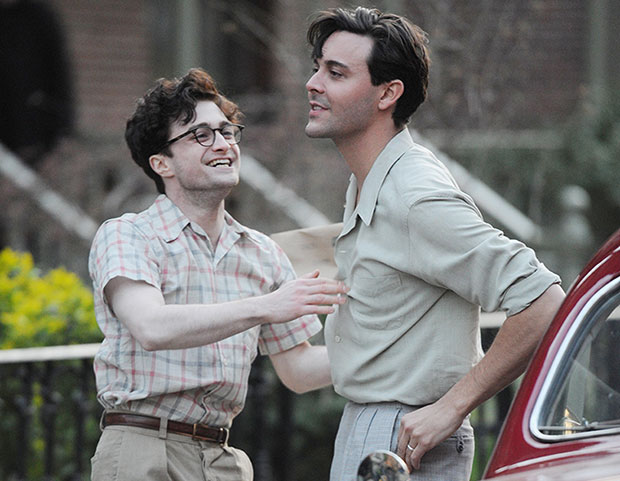 The Sundance Film Festival is the premiere place for cinema buffs to soak in films rooted in every corner of the globe. Movies that dabble in every genre and utilize every stylistic trick in the book. The fest also provides a glimpse into the future: although most of the films that play at Sundance arrive without big name distributors attached to them, rarely do they walk away without a company primed and ready to release them to the general public. Meaning, if you're not at Sundance now, you'll be watching the movies one way or another before the year's end.
Sundance 2013 follows the buying trend, with a handful of movies being picked up by movie studios in the last 24 hours. Here is the first wave of festival purchases — indicating these movies are right around the corner for you to see.
Daniel Radcliffe washed away any memories of Harry Potter, thrilling us in the Beat poetry-infused Kill Your Darlings. Sony Pictures Classics obviously felt the same way, as they've purchased the film, which also stars Dane DeHaan, Ben Foster, Jack Huston, and Elizabeth Olsen, for an unknown release date (but put your money on the fall or winter — this one could have award season legs).
The Way, Way Back, feature directorial debut of Nat Faxon and Jim Rash, the Academy Award-winning writers of The Descendents, was buzzing up a storm after its premiere at Sundance, many comparing it to the uber-successful Little Miss Sunshine. Further strengthening the analogy, the film has been bought by LMS studio Fox Searchlight for the pretty penny of $10 million. The movie stars Steve Carell, Toni Colette, and Sam Rockwell.
We praised the hilarious Jennifer Coolidge for her work in Austenland earlier this week, and now the film has found a home at Sony Pictures Classics. SPC bought the film $4 million and will release the Keri Russell-led comedy this summer. Expect the name of Austenland's producer, Twilight author Stephenie Meyer, to be on all of the posters.
The Weinstein Company is always on the hunt for potential Academy Award contenders, and it may have found one in Fruitvale. The true story focuses on police brutality and sports a performance by young star Michael B. Jordan that is wowing audiences. In a press release, studio mastermind Harvey Weinstein said of Fruitvale, "I was completely amazed by this incredible film. This earth-shattering story is one that needs to be told, and we are honored to be able to share Oscar's story with audiences everywhere." Oscar's story indeed.
Will audiences turn out to see Naomi Watts and Robin Wright sleep with each other's kids? Exclusive Releasing hopes so, as they've picked up the drama Two Mothers, which will roll out in limited release this summer.
CBS Films has picked up the throwback comedy Toy's House, which conjured up memories of movies like The Goonies and Stand By Me when it premiered earlier this week. The movie stars Nick Offerman, Megan Mullally, Alison Brie, and a number of kids ready to break out.
Lovelace, a biopic of Deep Throat headliner Linda Lovelace starring Amanda Seyfried, only premiered in the late hours of Tuesday night. But that didn't stop it from being quickly snatched up, with Weinstein Company's multi-platform offshoot company Radius picking it up. Like last year's Bachelorette, expect Lovelace to pop up on VOD before making its way to theaters.
In the genre market, eOne has bought the distribution rights for the frightening horror remake We Are What We Are. No word on when the midnight movie may make its way to theaters. What's the best month for cannibal movies?
Finally, we reported earlier this week that Relativity picked up Joseph Gordon-Levitt's porn-infused feature debut Don Jon's Addiction, with a promise to pour major bucks into its release. Another Sundance movie targeted for a strategic summer release.
[Photo Credit: R. O'Neil/INFphoto]
Follow Matt Patches on Twitter @misterpatches
More:
James Franco Had a Lot of Sex at Sundance Last Night
Alicia Keys Goes Spielberg at Sundance: 'Inevitable Defeat' Is a Tale from the Concrete Jungle
'Upstream Color': Why the Geek World's Most Anticipated Film Deserves a Viewing (Or 8)

100 Hottest Women of the Century: PICS