Sundance Hit 'Bachelorette' Reaches 'Moonrise Kingdom' Numbers on iTunes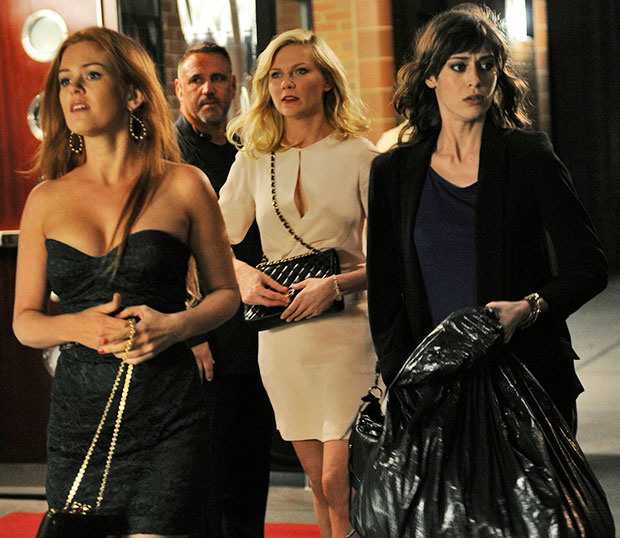 It seems that VOD is no longer a dirty word. 
Bachelorette
, the film that garnered some love at this year's Sundance Film Festival, is making the instant version of the dreaded "straight to DVD" movie look like a viable marketing tool. The film is set to hit theaters on September 7 but is already occupying the top spot on the iTunes movie charts (according to
Deadline
), meaning the potentially viral push might just be working.
Bachelorette
has also raked in over $500k from its iTunes throne, placing it alongside a film many considered wildly successful:
Moonrise Kingdom
.
Moonrise Kingdom
, Wes Anderson's latest, opened on only four screens in Los Angeles and New York and 
pulled in $509,000
in its first weekend. And now, we find the relatively painless iTunes pre-release of a film that was originally billed as "the female
Hangover
" finding its footing and similarly-sized boost before it even hits its opening weekend. It's enough to make you wonder: Is this a viable blueprint for soft-launching indies?
Well, let's first consider the elements of
Bachelorette
, because it may not be a cut and dry case.
Bachelorette
does have a bit of a leg up. The film follows of the vastly quieted steam from the success of
Bridesmaids,
following a group of ragtag (and hopefully hilarious) bridesmaids to their best friend's wedding and watching them encounter mountains of trouble along the way — these mountains just happen to be laced with cocaine and problems a bit more dire than food poisoning at a bridal shop. The film even borrows from the Kristen-Wiig-approved actor pool, pulling in her
Bridesmaids
co-star
Rebel Wilson
and her
Friends With Kids
co-star
Adam Scott
. And if those buzzy names weren't enough, standby funny lady Lizzy Caplan stars alongside
Isla Fisher
,
Kirsten Dunst
, and charmer
James Marsden
.
The problem is that the action is so hairy, our Bachelorettes are potentially difficult to side with. But perhaps this apparently successful soft launch will help put audiences in the right mindset to enjoy the movie for what it purports to be: a giant, comedic romp leading up to a (probably) ruined wedding. Wilson's character may be headed for a disaster of a special day, but Bachelorette might finally be on the right track.
Will you see
Bachelorette
on Sept. 7?