Super Bowl Weekend: No Box Office Touchdown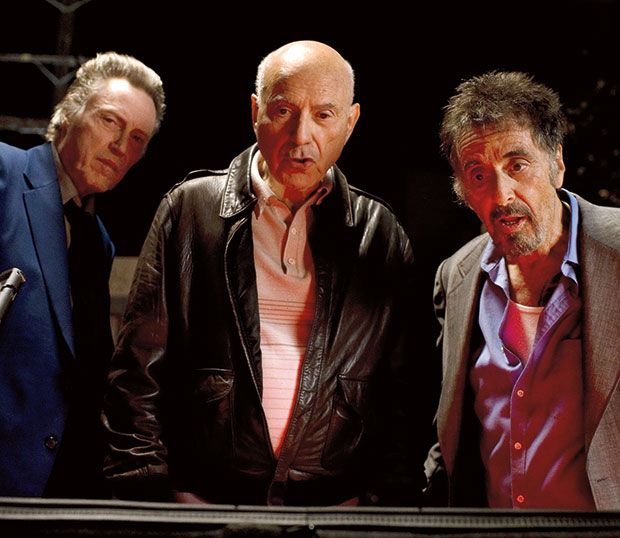 It looks like the Super Bowl will be the odds on favorite to win the weekend as this traditionally slow box office period will be just that: slow. The best Super Bowl weekend ever ($127.7M total) was back in 2008 when female-driven Hannah Montana/Miley Cyrus the Best of Both Worlds Concert topped the weekend with the biggest Super Bowl weekend debut of $31.1 million. Counter-programming works well on this testosterone-driven weekend with the romantic drama Dear John posting the second best Super Bowl debut with $30.5 million in 2010, but surprisingly the male-oriented first installment of Taken starring Liam Neeson also performed well beating the gridiron box office senseless with a $24.7 million opening in 2009.
Of course, chasing the under-25 audience is the priority of the new Summit Entertainment release Warm Bodies distributed by Lionsgate in a whopping 3,009 theaters. The PG-13 zombie film blends elements of horror, comedy and romance into what is likely to be the number one film this weekend. The film stars John Malkovich, Teresa Palmer and Nicholas Hoult (who played Hugh Grant's young charge in the Weitz bros.' About a Boy in '02.) Tracking is showing a gross in the low to mid teens, which should give it enough of an edge to score the win this weekend over fellow newcomer Bullet to the Head which is expected to earn around $10 million.
Speaking of which, Warner Bros. is banking on star Sylvester Stallone to have much better luck drawing in the R-rated action crowd in Bullet to the Head, than his Expendables buddy Arnold Schwarzenegger did in the R-rated action yarn The Last Stand in its ninth-place ($6.3M) debut two weeks ago. Helmed by veteran action director Walter Hill (48 Hrs., Red Heat) and co-starring the imposing Jason Momoa, the film boasts an intense trailer that should pique action fan interest this weekend.
Holdover films including Oscar contenders Silver Lining Playbook from The Weinstein Co. and Zero Dark Thirty from Sony will make their presence felt in the Top 5 this weekend along with Paramount Pictures' Hansel and Gretel: Witch Hunters which grabbed the number one spot last weekend and could earn close to $10 million this weekend.
The Weinstein Co.'s multiple Oscar nominee Silver Linings Playbook has benefitted greatly from all the awards season attention and should continue its winning ways this weekend as a strong antidote to Super Bowl fever. Maintaining its solid second place position mid-week, it will likely see another modest drop this weekend for a gross in the $7 million range flirting with the $80 million mark by Sunday night.
Sony's Zero Dark Thirty has also reaped the benefits of Oscar nominations and continued media attention. Battling Universal's successful horror entry Mama for the third spot in the mid-week derby is impressive given that the real life story of the hunt for Osama Bin Laden is entering its fourth week of wide release. Running neck and neck with Silver Linings heading into the weekend with both at around $71 million, an $80 million gross is about to be captured by Kathryn Bigelow's stunner with a probable gross in the $6 million range.
Also opening this weekend in just 659 locations is Lionsgate's buddy drama Stand Up Guys starring Al Pacino, Christopher Walken and the great Alan Arkin as old con men buddies setting off on one last crime spree.
---
You Might Also Like:

Who Wore This Crazy Hat?

Stars Who Changed Their Look