Super Bowl XLVII Trailers: Which Movie Are We Most Excited For? — POLL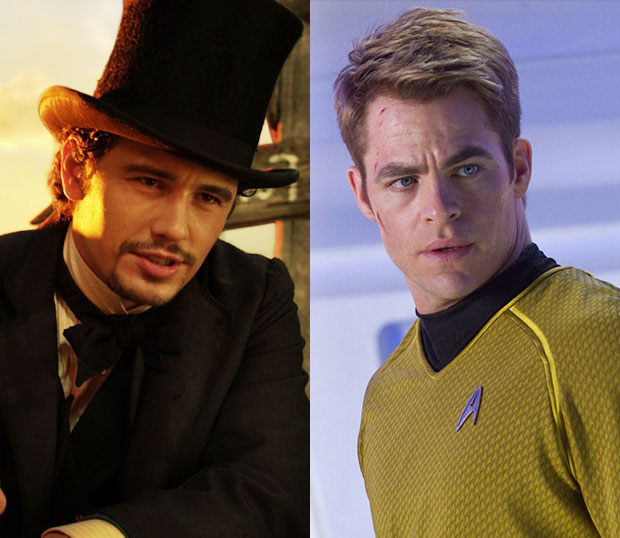 Among the most exciting exhibitions to come out of Super Bowl XLVII, even more exciting than the long-awaited Harbaugh brothers showdown (though not quite as exciting as the longer-awaited Destiny's Child reunion and long blackout that kept us all waiting) is the string of new movie trailers audiences got to see. Among the fantastical features that gave us a sneak peek were franchise flicks Iron Man 3, Star Trek Into Darkness, Fast and Furious 6 and buzzy star-studded fare like World War Z, Oz the Great and Powerful, and The Lone Ranger.
RELATED: Super Bowl XLVII's Best and Worst Commercials
But which film did you — a member of the Super Bowl's coveted and captive audience — find most intriguing? Hoping to enterprise outside of Earth to Captain Kirk's chair or Oz's hot air balloon? Or is your vehicle of choice a high-octane thriller with Vin Diesel or a nostalgic ride on Tonto's horse? Or are zombies eating away at your brain? Watch all of the Super Bowl's movie spots, and tell us in our below: Which movie scored during the Super Bowl?
<a href="http://polldaddy.com/poll/6876911/">Which Super Bowl-teased movie are you most excited for?</a>[Image Credit: Walt Disney Pictures; Paramount Pictures]
---
You Might Also Like:

Biden? Ford? Surprisingly Hot Young Pics of Politicians

Who Wore This Crazy Hat?

Stars Who Changed Their Look After Love