SXSW 2012: 5 Stars Going Indie at the Fest
South by Southwest, like so many film fests, is a strange animal. With all the films playing at so many different locations, it's nearly impossible to see everything, and even keeping abreast of what all is playing becomes an insurmountable task.
You may find yourself laboring under the delusion that SXSW is a fest that only showcases small films featuring largely unknown talent. But in fact, plenty of big names have new films playing this year's film festival. Here are a few films that may not be on your radar, but that you'll want to seek out.
Chris Hemsworth (The Cabin in the Woods)
Directed by Drew Goddard of Cloverfield, and co-written by The Avengers' Joss Whedon, The Cabin in the Woods has already proven to be one of the biggest hits of the fest. Along with seasoned acting aces like Bradley Whitford and Richard Jenkins, The Cabin in the Woods stars Chris Hemsworth; now better known to theater-going public as Thor. The interesting thing about this Whedon/Hemsworth collaboration is that, despite Cabin's being released this year, the film was shot long before Chris was Thor and therefore before he would have joined that highly anticipated superhero alliance. Read our rave reactions to the movie for further proof of why Cabin is a movie to watch for.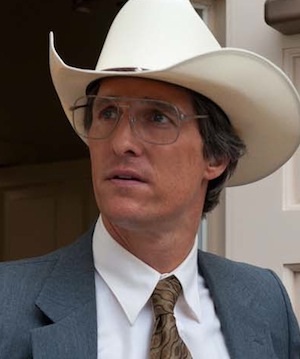 Matthew McConaughey (Killer Joe, Bernie)
Matthew McConaughey gets a lot of love here in Austin because he's a local boy. He graduated from the University of Texas, he owns property out here and he's frequent collaborator with renowned Austin filmmaker Richard Linklater. At this year's SSSW, McConaughey once again teams with Linklater, and a very creepy-looking Jack Black, for the dark comedy Bernie. Never one to be content with doing things in the traditional fashion, McConaughey actually has two movies here this year. The other film, Killer Joe, sees Matthew playing a hitman for legendary director William Friedkin (The Exorcist).
Clive Owen, whom we saw going toe-to-toe with Jason Statham in last year's Killer Elite, turns in a decidedly different film for this year's SSSW. Owen will stars in the horror film Intruders from Spanish director Juan Carlos Fresnadillo (28 Weeks Later). The film centers on a faceless specter that seems hell-bent on abducting two different children. Intruders promises to be a creepy, atmospheric ghost story that should fit in quite well in its Midnight Movie slot.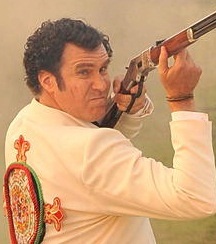 Will Ferrell (Casa de mi Padre)
When you hear that Will Ferrell has a new comedy on the way, certain expectations immediately leap to mind. You picture Ferrell adopting his over-confident, developmentally-arrested chauvinist persona, built around a flimsy, but humorous, concept. Director Adam McKay's influence almost assured. But the Will Ferrell movie playing SSSW is about as outside the man's typical wheelhouse as he could have possibly wandered. Casa de mi Padre is, and I'm not joking, a Spanish-language comedy about two brothers vying for their father's affections as his ranch comes under attack from a drug cartel. Casa de mi Padre is the brainchild of the creators of FunnyorDie.com and, if nothing else, we can't possibly say that they've crafted an average film.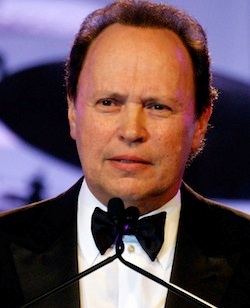 Billy Crystal (Small Apartments)
Whether or not you agree that he should have hosted the Oscars, Billy Crystal is a legend in the industry, and I'm thrilled to see that he has a new film playing SSSW. Small Apartments, from Swedish director, Jonas Akerlund, is a comedy revolving around a strange assortment of characters living in one apartment building. The film has definitely put together quite the bizarre cast to emphasize this plot point. Along with Crystal, the film features Juno Temple, James Caan, Dolph Lundgren, Johnny Knoxville, and DJ Qualls. It may be called Small Apartments, but it has a giant, if seemingly randomly generated, cast.