SXSW 2013: The Best (and Worst) of the Fest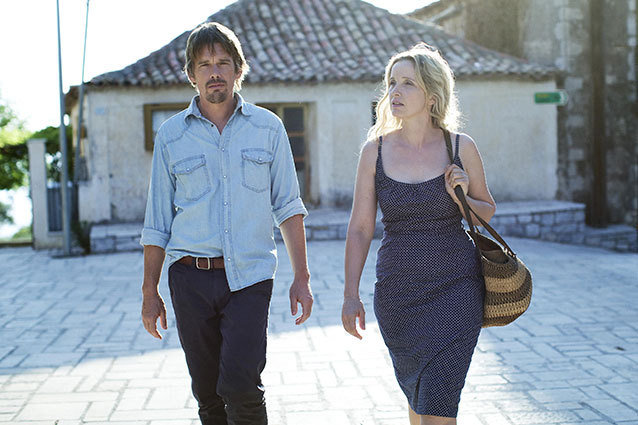 Well, that's a wrap, y'all. From The Evil Dead to The East, the 2013 SXSW festival gave us a mix of movies as cool and eclectic as the city of Austin. While there aren't enough hours in the day to see all the movies that the fest has to offer (damn you, daylight savings!) we gladly woke up and shot out of bed faster than you can say "breakfast burrito" to catch as many as possible. Even though there were some premieres that downright disappointed (you're not incredible even a little bit, Burt Wonderstone), there were others that downright wowed us (we'll remember Short Term 12 for a long while). 
RELATED: 'Short Term 12' Cast Reflects On Their Award-Winning SXSW Film
While the the Grand Jury Prize and audience awards have already been given out (we weren't kidding when we said Short Term 12 was good), Hollywood.com picked our favorites — and least favorites — of the SXSW film festival. Whether it's returning festival favorites like Before Midnight or unexpectedly great newcomers like Scenic Route, here's how Hollywood.com saw SXSW. 
RELATED: SXSW: 'Kelly + Victor' Director and Stars on the '50 Shades' Zeitgeist
Best Drama: Short Term 12 (Runner up: Scenic Route) 
Best Comedy: Drinking Buddies (Runner-up: Good Vibrations) 
Best Horror: Evil Dead (Runner-up: You're Next) 
Best Festival Favorite: Before Midnight (Runner-up: Prince Avalanche) 
Hottest Ticket: Spring Breakers (Runner-up: Don Jon) 
Best Post-Screening Q&A: The East, if only for Ellen Page's use of the word "vagine." 
Biggest Audience Reaction: Green Day introducing Broadway Idiot.
Worst Movie at SXSW: The Incredible Burt Wonderstone (Runner-up: I Give it a Year) 
RELATED: Anna Camp and Ashley Williams Try to Destroy Reality TV in SXSW Short 'Sequin Raze' 
[Photo credit: Sony Pictures Classic]
---
You Might Also Like:


Topanga's Revealing Lingerie Shoot: Hello '90s!


Stars Who Have Lost Roles For Being Too Hot (Celebuzz)