SXSW 2013: Our 5 Must-See Movies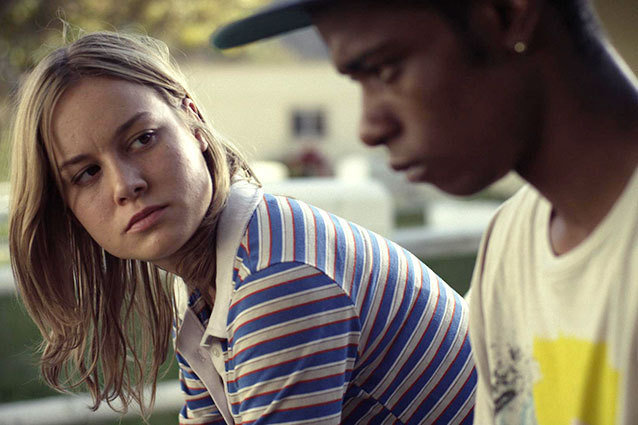 The 2013 SXSW festival kicks off today in Austin, and if you're a movie buff heading down to Texas to park in the festivities, well, you better learn how to be in a lot of places at once. This year's film lineup is as big as the Lone Star state itself. From headliners like The Incredible Burt Wonderstone and Spring Breakers, to buzzy premieres that include the Josh Duhamel-starrer Americana road trip gone wrong Scenic Route and the British ensemble marriage comedy I Give It A Year, to such already-bona fide festival favorites as Before Midnight and Much Ado About Nothing, there's no shortage of flicks to check out. 
RELATED: The 2013 SXSW Film Lineup 
So which flicks are can't miss? We picked 5 SXSW movies we're looking forward to seeing this week and think you should, too. 
Short Term 12:  Based loosely on director Destin Cretton's real-life experiences working at a group home for troubled teens, Short Term 12 will not only serve as the launching pad for Brie Larson's (pictured) breakout performance, the indie drama about the kids and counselors at a housing facility also looks to be one of the fest's most effective tearjerkers. 
Drinking Buddies: Can't get enough of New Girl star Jake Johnson? Neither can we. But he's just one of the reasons why we'll be checking out the can-men-and-women-be-friends (especially when there's alcohol involved) comedy which also stars Olivia Wilde, Anna Kendrick, and Ron Livingston. 
Kelly & Victor: On the other end of the romance spectrum, there's Kelly & Victor. The indie drama about an affair between a Liverpool couple looks like it has the potential to be the UK's version of Blue Valentine. 
evil Dead:  Last year's eagerly anticipated horror flick The Cabin in the Woods did not disappoint at SXSW, so hopes are high that yet another flick about a doomed trip to a cabin in the woods will be a hit. Expectations are sky-high for the grisly remake of Sam Raimi's 1981 classic, so you bet your mangled tongue we'll be there to see if it brings the goods. Sleep is overrated anyway. 
RELATED: 'Evil Dead' Red Band Trailer Will Ruin Your Day
Broadway Idiot: There's a bevy of must-see documentaries playing at the festival this year (I Am Divine, Hawking, Downloaded, The Punk Singer are all on our docket) but we're most intrigued by how Green Day went from punk trio to Broadway babies. Plus, the band will be on hand for the premiere and we have no doubt Billie Joe Armstrong will have some interesting things to say. 
Be sure to have these on your radar, too: Burma, Coldwater, Good Vibrations, Gus, Loves Her Gun, Milo, Some Girl(s), When Angels Sing, You're Next
RELATED: The Whedonverse Now Hath the 'Much Ado About Nothing' Trailer 
Check in with Hollywood.com all week for all of our SXSW coverage, including reviews, interviews, and so much more. 
[Photo credit: Facebook]