SXSW: A Much Loved Review For Joss Whedon's 'Much Ado About Nothing'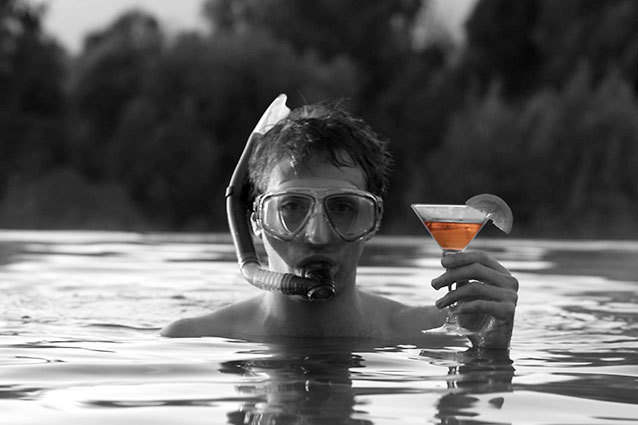 Swoon. It's the word and overall feeling that will be most associated with Joss Whedon's sexy and cleverly updated take on William Shakespeare's Much Ado About Nothing. Fans of the Bard will swoon that Whedon has miraculously given the tale new life while staying faithful to the classic text. The Whedonverse followers will swoon at the terrific performances from familiar faces, particularly Amy Ackers' lovely, quick-witted as Beatrice and Alexis Denisof's hilariously smug Benedick. (That said, the Whedonverse ruling king Nathan Fillion may earn the biggest laughs as comic relief police chief Dogberry). 
RELATED: Joss Whedon's 'Much Ado About Nothing' Trailer
Critics will swoon, newcomers who feared they might not understand Shakespeare will swoon, and filmmakers will swoon at the proof that — even in this day and age — you can quite literally make a movie in your backyard, over the course of a few days with your closest friends, and turn out something truly special.
Perhaps that's why Much Ado About Nothing has played so well on the festival circuit, including SXSW where it premiered over the weekend and has been showing through the week in Austin. When audiences are filled with filmmakers and film enthusiasts, it's hard not to get caught up in something as magical as this movie. (One fan in the audience of the screening I attended could simply muster "Wow!" when the end credits began to roll). 
RELATED: SXSW 2013 Film Awards Announced: 'Short Term 12' Wins Grand Jury Prize
But the real beauty that lies in Whedon's vision of Much Ado About Nothing isn't just the way it's shot (a sleek black and white), but that it makes something old feel so new. The core of the characters and the story of matchmaker Don Pedro (Reed Diamond) bringing together, against quite a few odds, the stubborn Beatrice and Benedick and the naive Claudio (Fran Kranz) and Hero (Jillan Morgese) sounds so familiar, but looks and feels entirely refreshingly different. 
RELATED: SXSW Review: 'You're Next' is a Horror Lover's Dream Come True
Sometimes it can be jarring to see an iPhone on a table, or a car driving by on the street as top-notch actors like Clark Gregg (brilliant, as head of the household Leonato) recite Shakespeare, but unlike Baz Luhrmann's rapid-fire MTV take on the Bard in 1996 with Romeo + Juliet, the dialogue settles in and eventually feels natural in the modern settings. Of course, it's no surprise, really, that this text works so well with Joss Whedon: after all, it's smart, damn funny, and an all-around lovely experience. 
[Photo credit: Bellwether Pictures]