'Take Me Home Tonight's' Effect On 'That 70's Show's' Cast
I like alternate universes. Somewhere out there in the cosmos is another me, sitting at his boring desk job wishing he was a handsome, rich, successful wind-surfing champion. Then I snap back to reality and feel sorry for the alternate me (self-delusion for the win!).
Anyway, in this universe we have Take Me Home Tonight – a movie that stars Topher Grace, is set in the 80's, titled after a hit song from the 80's and involves a lot of cocaine. So again, that's a star of That 70's Show in a period film, titled after a song from the same era that also involves a big vice. As it turns out, in alternate universes movies were made that adhere to that criteria and we are able to debut the posters for each. Enjoy!
Doctor Love
Danny Masterson
stars as Dr. Luverman, the first physician to experiment with LSD. When he begins to fall for one of his patients, things get complicated when one bad trip leaves him questioning her existence. Take the trip!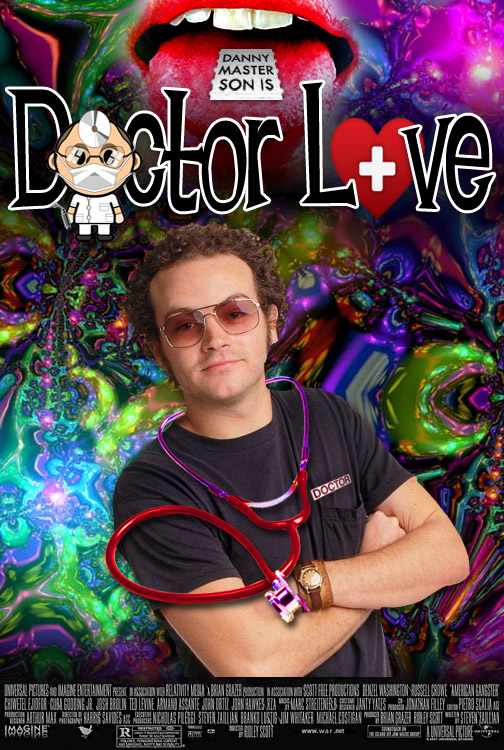 In The Street
Wilmer Valderamma
stars in a meta-contextual mockumentary that follows his life after That 70's Show. But when he discovers a time machine and is transported back to the 70's he has to use all his gained knowledge to survive. Hello Wisconsin!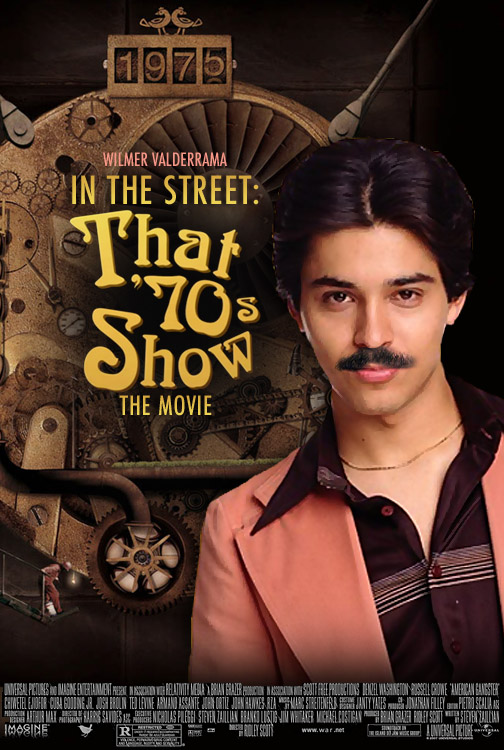 Hit Me Baby One More Time
Mila Kunis
stars as the down-on-her-luck Natalie who dreams of a better life, but is stuck in a trailer park. After a vicious night of her boyfriend beating her she takes up MMA and kicks some ass on her way out! Oh baby baby!
String Quartet No. 14 in C# minor, Op. 131
Laura Prepon
stars in this dark biopic of Beethoven. Most know that Beethoven was deaf by the time he composed his greatest works of art, but few know of the tragic love story between him and his transcriber Miss Golitsin. Ever by his side, she dutifully took his notes and subsequently fell in love with the maestro. You don't need to hear love to know it.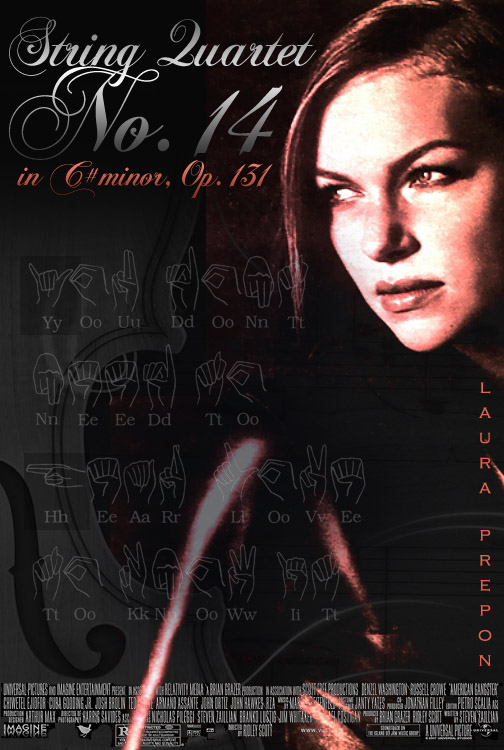 Boogie Woogie Bugle Boy
Ashton Kutcher
stars in this lighthearted 1940's period piece about a lone bugler who sets off to take down the Nazi's one note at a time. Interesting bit of trivia: Kutcher provided most of the Nazi memorabilia from his personal collection. Fascism is about to get punked!