'Taken 2' Writer Talks Sequelizing, Says Success Means 'Taken 3' Is On — EXCLUSIVE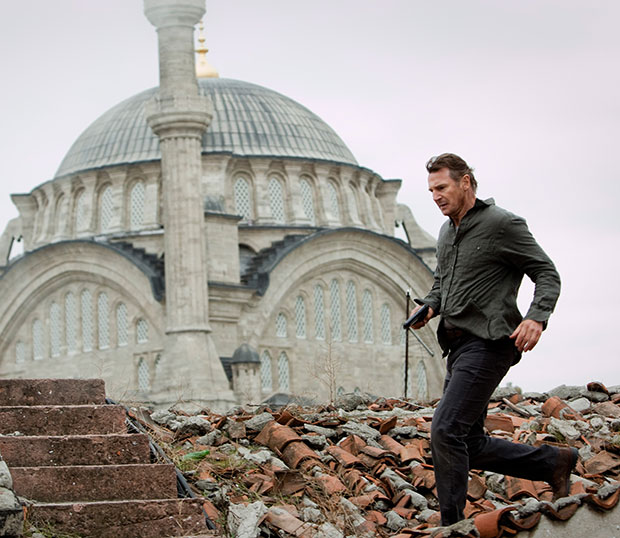 When 2008's Taken debuted at the U.S. box office with a $24.7 million debut, following months of rumors the Liam Neeson-starring movie would go direct-to-DVD, Hollywood was shocked. Producer Luc Besson (Leon, District B13, Lockout) and writer Robert Mark Kamen (The Karate Kid) were thrilled. Taken's gross continued to grow; eventually, it became evident that a sequel was in order. Now in 2012, we have Taken 2 — the franchise's second mega hit.
"We never talked about a sequel," says Kamen, "But when we had this thing, a phenomenon, we took a look at it and said, 'What's the phenomenon?' It was a man striving to be reunited with his family. On the flip side, we had a man who just lost his family. We went from there."
Kamen and Besson's lucrative writing partnership goes back nearly 18 years and includes films like The Fifth Element, Kiss of the Dragon, and the Transporter series. The two met when Kamen was brought in by Warner Bros. as a "script assassin" to comment on the script for Fifth Element. He was cool on Besson's draft. "I told them what he had didn't make sense. A week later [Besson] called me and told me to come to Paris to work with him. We've been working together ever since."
"He wanted me to clarify structure, character, and he needed someone who could write in English because when I met him his English sucked," says Kamen. Now, with Besson's written English up to snuff, the two are a creative machine for blockbuster movies. "We call each other 'Shrek and Donkey.' Luc is a big guy who owns the swamp. He has a huge vision."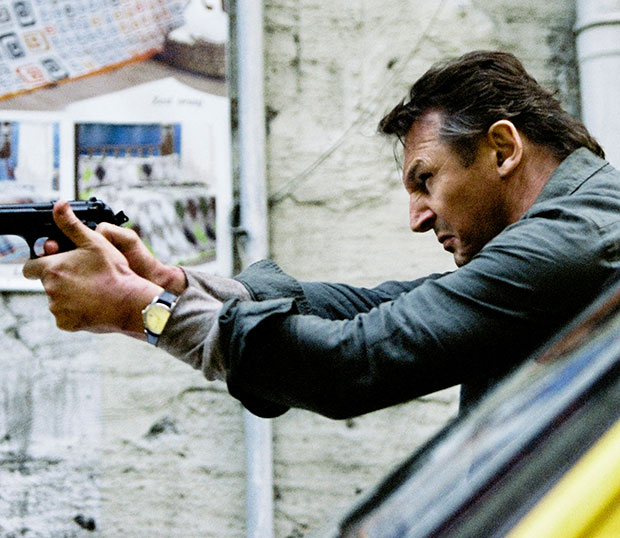 Kamen believes Besson's French sensibilities allow him to filter "the American action experience" style through his own unique lens — the key to their films' success. "His car chases look different. His different point of view on characters, how he cuts into the characters. Americans need so much exposition. It has to be so complicated. He cuts right to the chase. The human condition is right there. It's very European. Then he lays on the American action."
Every movie the duo tackle starts with Besson's mile-a-minute brainstorming sessions and grows organically. The first Taken had unexpected origins: "Luc said he heard a story from a French cop, and we started there," says Kamen. "[Then] he had a vision of a father buying a daughter a karaoke machine because she liked to sing. Literally, that's where we started talking. I know that sounds crazy."
While there were trepidations over embarking on a Taken 2 — as in, neither men had even thought about the possibility until they were saddled with the success — the process was still organic, considering it less as a "sequel" in the traditional sense. "It's not really a sequel, it's a continuation story," says Kamen. As they worked out the beats, it finally dawned on Kamen that their location was key. "We were sitting in Paris working on this thing, and I said, 'Maybe we should really go to Istanbul to see some of this stuff.' And [Besson] said, 'I'm too busy, you go.' And the next day I was in Istanbul." Through his touring of the city, Kamen was able to incorporate unique elements into the film, from the bathhouses locations to the train sequence to Lenore's race through the city streets — a moment that actually happened to Kamen. "I got lost. I went walking through this thing, then this thing, then this thing, and I go through this doorway and it was locked. Then I went back, and went back, and went back, and I came to the same gate. Took me an hour to get out of there."
Kamen has written several sequels in his career, and while he strives to find a balance between delivering more of what made the first film work and fresh material, that's not always what the studio wants. He looks back to his first franchise baby, The Karate Kid. "After Karate Kid II, I wanted to get rid of Ralph [Macchio]," says Kamen. "I wanted to do a story about a girl and Mr. Miyagi going back to the 16th century in China, to the origins of Mr. Miyagi's family. I wanted to do a flying-people movie in China. Ten years before Matrix, ten years before Crouching Tiger — I wanted to do a Hong Kong action movie." Producers told Kamen that wasn't an option. They wanted more Daniel and Miyagi — the combination that made the first film a success.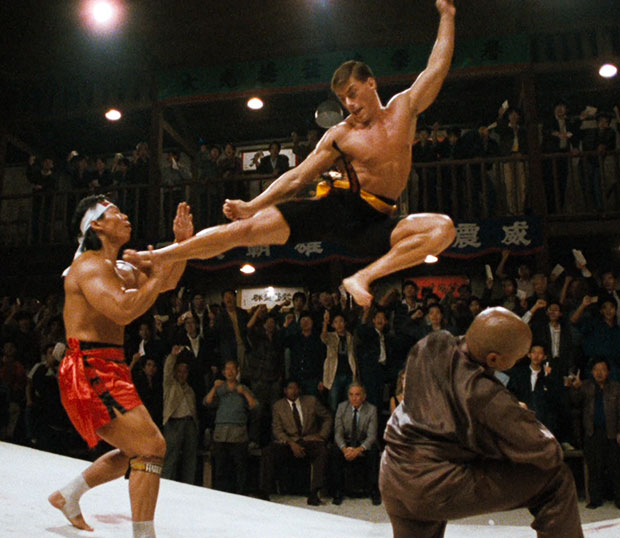 "The people running the studio had no f**king imagination. They wanted the same thing served up. So I declined." Kamen did end up writing the screenplay for Karate Kid III, but the venture ended up being a business move only. The studio eventually had an epiphany (as Kamen describes It: "No one could write Mr. Miyagi and Daniel exactly the way [he did]"), so they returned to the writer with a new, large offer. That's the movie business.
Thankfully for Kamen, he's never really seen a lull in his career, always having multiple projects (including ones with Besson) in development. And after Taken 2's $49.5 million weekend, he's just added another one to his plate. "We didn't start talking about [Taken 3] until we saw the numbers," says Kamen. "But then we said, 'Oh, okay. I think we should do a third one.' And Fox wants us to do a third one." In the first Taken, Neeson's character Bryan Mills' daughter was taken. In Taken 2, he and his wife were taken. In Taken 3…. "We've taken everyone we can take — it's going to go in another direction. Should be interesting."
Also on Kamen's plate is a remake of the 1988 Jean-Claude Van Damme fight movie Bloodsport. While Van Damme has been campaigning to join the film in some capacity, Kamen says there isn't room. "There's a whole bunch of depth to it, and it has nothing to do with the original Bloodsport except for the title," says Kamen. "You have Philip Noyce directing. It's a politically-driven character piece with a bunch of fighting in Brazil. There's the issue of the rainforest being destroyed. And then there's the larger issue of this country misconducting itself through two wars. And there's all of that dealt with. It's big action movie entertainment that is very politically based."
Bloodsport currently has funding and is in the casting process, but Kamen isn't worried about filling Van Damme's shoes. "[They're not looking for] someone with muscles, strangely. It's a different story. Not driven by fighting." Maybe Liam Neeson?
Follow Matt Patches on Twitter @misterpatches
[Photo Credit: 20th Century Fox]
More:
'Taken 2': This Time, It's Personal — TRAILER
Liam Neeson Talks 'Taken 2', His Secret Agent Pal, and the Mysterious Christopher Nolan
'Skyfall': Dive in with Daniel Craig for Bond's Underwater Action Scene — VIDEO
From Our Partners:

'Prometheus' Giveaway & Actors' Screen Tests Revealed!
(Moviefone)

(Moviefone)