'Taken' Director to Help Sean Penn Launch His Own 'Taken' Franchise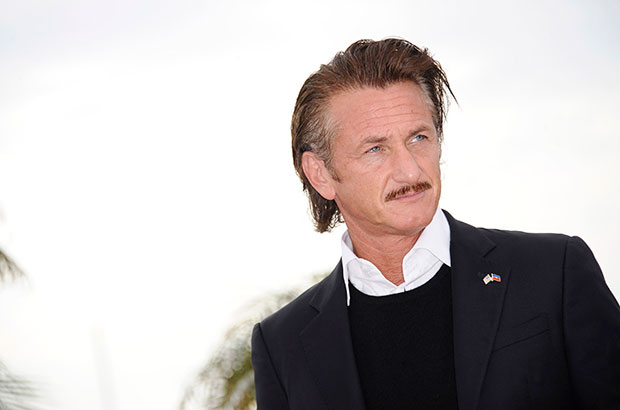 Those who know Pierre Morel know him as a mild-mannered filmmaker, the creative force behind such action-filled jaunts as Taken, District B13, and From Paris with Love. Just your average director of screens big and small, and definitely not the catalyst of some diabolical, top secret government ploy. After all, just because Morel is reportedly in talks with Sean Penn for a new high adrenaline picture Prone Gunman, it'd be totally ridiculous to assume that the helmer is on a classified mission to transform all of Hollywood's leading men into methodical killing machines. That in the guise of blockbuster flicks, he's sending them off, one by one, onto savage quests throughout Europe, until every last SAG member is a drone of the agency with superhuman capabilities for fending off entire armies barehanded.
The Hollywood Reporter reports that Penn is in discussions for the lead role of Prone Gunman, an adaptation of the eponymous Jean-Patrick Manchette novel that sets its special ops main character off on an international chase sequence, evading and fighting back against the very agency for which he used to work. It could just be that Morel is finding the basic backdrop of his hit Taken fruitful enough to explore new avenues for exciting storytelling… or maybe, his formula for turning everyday actor Liam Neeson into a boda fide crime ring-defeating, daughter-saving hero. So now that Penn is his newest subject, who else might Morel transform? Leonardo DiCaprio? Denzel Washington? Chad Michael Murray?
[Photo Credit: Wenn]
More:
'Star Wars' Episodes II and III Not Getting 3D Re-Release
Brad Bird and Damon Lindelof's Mystery Disney Project Now Titled 'Tomorrowland'
'Amazing Spider-Man 2': Paul Giamatti In Talks to Play Unfriendly Neighborhood Rhino

J. J. Abrams and 'Star Wars': Has the Lightsaber Been Passed to the Right Director?