'Takers' battle demons for Box Office loot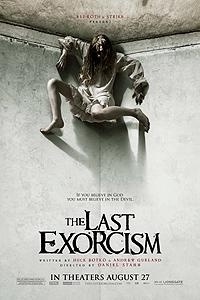 Who will win this weekend, the devil or the thief?  After two weeks on top with "The Expendables," Lionsgate looks to make it three consecutive weekends as their horror film "The Last Exorcism" debuts on midnight Thursday.  Poised to earn over $15 million this weekend, it will finally take a young possessed girl to scare the devil out of Stallone's tough guys and knock them right out of their cash-filled first place perch.  Meanwhile, the heist genre is always a favorite and the ensemble cast of Sony's "Takers" including Paul Walker, Chris Brown and Matt Dillon are looking to deal with the devil and walk away with box office loot in the $15 million range and simultaneously add even more testosterone to the theatrical marketplace.
For more on the history of the horror genre – Horror Lives at the Box Office!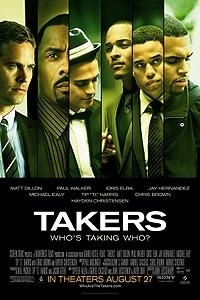 This leaves third place to "The Expendables" with what should be an $8.5 to $9 million third weekend haul and a total domestic take of just over $80 million by Sunday night.  A solid late-summer action hit, the grizzled stars of the film have proven to be surprisingly potent at attracting both male and female audiences to theatres.  Sony's "Eat Pray Love," will likely remain in the top five with a drop in the mid-50% range and a $5 to $6 million third weekend gross.  The romantic drama crossed the $50 million mark on Tuesday and has shown solid staying power despite the critical lashing it has endured as female audiences continue to show their support for Julia Roberts.
Fifth place will prove to be another box office battle ground with Fox's "Vampires Suck," Warner Bros.' "Lottery Ticket" and Weinstein Co.'s "Piranha 3D" likely to find themselves in another revenue mash up.  Reminiscent of last weekend's box office demolition derby, each should take 50% to 60% second weekend drops and thus find themselves crowded together again in the $4 to $5 million range.
The highest grossing film of all-time will have a big screen revival this weekend as Fox's "Avatar: Special Edition" hits 811 theatres including IMAX and promises additional footage for those who could not get enough the first time.
With Labor Day around the corner and thus the end of the summer movie season, audiences have a ton of choices this weekend as they can take their pick among virtually every genre including horror, action, comedy, romance and drama. 
To read more about the new movies, check out the 'Takers' Movie Review and 'The Last Exorcism' Movie Review by Thomas Leupp.