'Tarzan 3D': Me Tarzan, You Outdated Technology? — TRAILER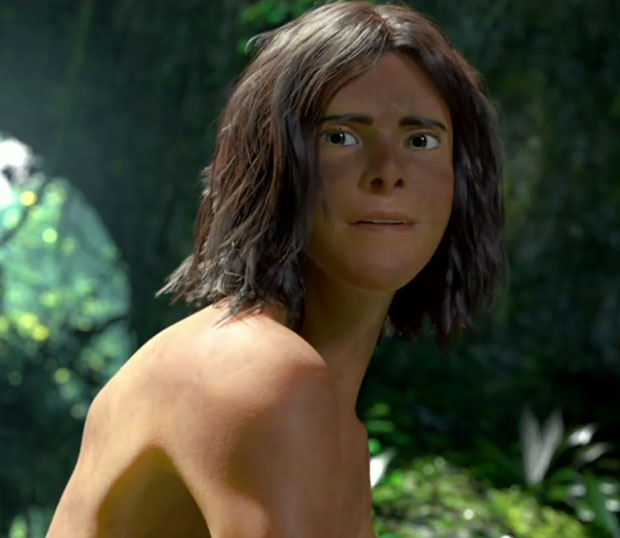 Kellan Lutz will be spending most of the next few months promoting the finale to the series that made him famous: Breaking Dawn – Part 2. But while most people know him as vampire Emmett Cullen, he will soon be known by another, more legendary name: Tarzan.
Constantin Film has just released the teaser trailer for Tarzan 3D, the 3D CGI motion captured film, and it seems more like a clip from a computer game than an actual movie. Perhaps it will be more impressive on the big screen, and in 3D, but for now, we're a little underwhelmed (mostly by the technology used).
Last spring it was announced that Lutz and Resident Evil's Spencer Locke would be taking on the iconic story of a boy raised in the jungle by gorillas who falls in love with a civilized woman named Jane. The movie is written by Jessica Postigo (The Mortal Instruments), Yoni Brenner (Ice Age: Dawn of the Dinosaurs), and Reinhard Klooss, who is also directing.
Watch the teaser trailer below, and hit the comments to tell us what you think of the newest incarnation of Tarzan.
While Tarzan 3D will hit international theaters next summer, a North American distributor has not been revealed yet.
Follow Sydney on Twitter @SydneyBucksbaum
[Photo Credit: Constantin Film]
More:
Kellan Lutz Auditioned for 'Tarzan' in His Underwear and a Conan Wig
Kellan Lutz lands Tarzan 3D role
From Our Partners:

'Movie 43' Most Bananas Trailer in History
(Moviefone)

(Moviefone)