Tatum, Gordon-Levitt, Radcliffe, and Theron to Make Special Oscar Appearance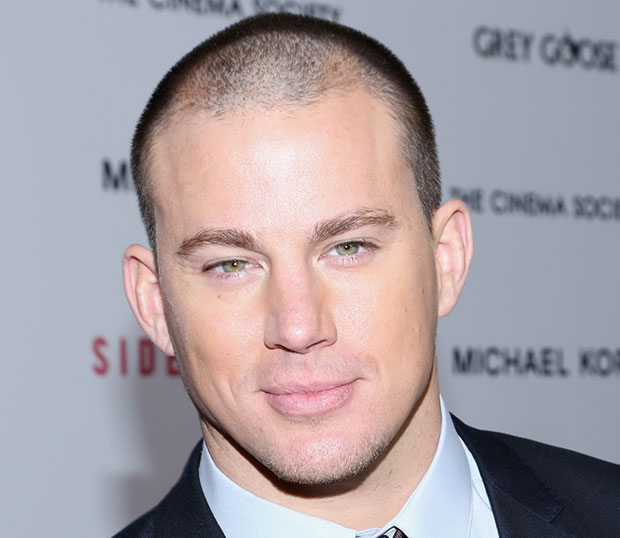 Unconventional Avengers: assemble!
In this case, the avengers are a Magic Mike (hey, he's a superhero to some of us), Robin, Harry Potter, and Aeon Flux.
The Academy of Motion Picture Arts and Sciences announced on Thursday morning that Channing Tatum, Joseph Gordon-Levitt, Daniel Radcliffe, and Charlize Theron will be making special appearances during the 2013 Oscar broadcast. "We are quite excited to have Charlize, Chan, Joe and Dan join us on the show," said telecast producers Craig Zadan and Neil Meron in a statement. "We are happy to feature them as special guests in our production."
RELATED: Channing Tatum, Jenna Dewan-Tatum Expecting First Baby!
While Prometheus' Theron (that film is nominated in the Visual Effects category) is certainly no stranger to the Oscars (the two-time nominee took the stage as a Best Actress winner in 2005 for her work in Monster) it will, however, mark the first time that hot Hollywood commodities Tatum (this weekend's Side Effects, everything you saw in 2012), Gordon-Levitt (the talked-about Sundance feature Don Jon's Addiction, everything you saw in 2012), and Radcliffe (the Sundance darling Kill Your Darlings) will be participating in the show. 
RELATED:Gordon-Levitt's Porn-Filled 'Don Jon' Sells for $4 Million at Sundance: Why It's Worth It
From the sounds of it, the attractive quartet won't be presenters like the cast of The Avengers actually will, but instead maybe taking part in a sketch (please, please, no OscarTones) or a separate special presentation (presumably, to explain Looper to us with a series of charts and puppets).
Whatever it is, it's about time Radcliffe, Tatum, and Gordon-Levitt (who are close pals in real life) made their way to the Academy Awards. And any excuse to have Theron around is never a bad thing. The 85th Academy Awards airs at 8 PM ET on ABC on Sunday, February 24.
[Photo credit: WENN]
---
You Might Also Like:

 Adam Brody, Leighton Meester Dating?

'Smash' Crashes in Ratings: What Went Wrong

'Walking Dead' Tops Deadliest Shows: Exclusive