Taylor Lautner Runs, Cries and Kills in 2nd 'Abduction' Trailer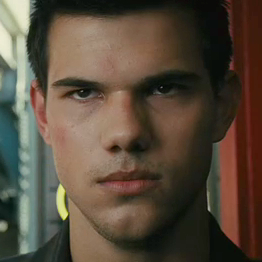 Will America accept a Taylor Lautner that doesn't have time to rip off his shirt and is unable to transform into a shaggy wolf beast?
We'll find out for sure when Abduction is unleashed into theaters September 23, but reactions to the second trailer should give us a pretty good answer to the looming question. In the movie, Lautner goes on the run after his parents are gunned down by an elite SWAT team, who may or may not be working for the government (or evil people in suits—same thing, right?). Apparently he's a spy (surprise!) and feels its his duty to beat up the baddies who crossed him.
The movie tips its hat a bit too obviously to the Bourne franchise and Lautner's acting is surprisingly stiff for a guy who's sailing down glass buildings and grabbing people by the throat, but there's a certain appeal to the light, illogical thriller. Chalk it up to the supporting cast, a solid ensemble including Lily Collins, Alfred Molina, Maria Bello, Jason Isaacs and Sigourney Weaver.
But I will say this: if the bad guys turn out to be vampires, they've lost me.

Find more Taylor Lautner pictures by clicking the image!