Taylor Swift May Be Joining 'The Giver,' But That's Not What's Wrong With The Film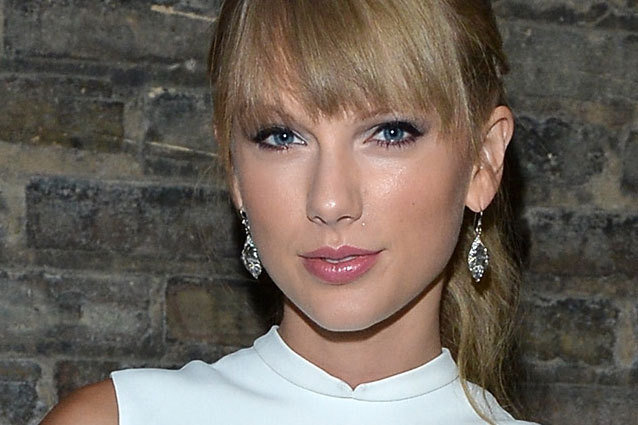 George Pimentel/WireImage
You can officially check off the "pop star" and "childhood classic" squares of your YA Novel Film Adaptation bingo card: Taylor Swift is reportedly set to join the cast of The Giver, which is based on Lowis Lowry's highly acclaimed book. She was reportedly offered a supporting role by producer Harvey Weinstein after she and the film's star, Brandon Thwaites, hit it off at the Toronto International Film Festival. The Giver's story follows Jonas, a 12-year-old boy who lives in a dystopian society where life is strictly regulated and emotions are suppressed. Things change, though, when he is given the job of Receiver of Memories and his training with the Giver starts to open his eyes to the dark realities of his community and of life itself. 
The decision to cast Swift is a surprise primarily because her acting experience and talents lie in more comedic roles, like 2010's Valentine's Day or her Season 2 guest spot on New Girl. The Giver would be a much darker and more serious project than she has previously undertaken, and it's frankly hard to imagine what kind of role she will play in the film, or if she will be able to pull off the kind of performance the heavy material requires. However, Swift has dabbled in drama before, when she appeared in a 2009 episode of CSI, so there's a chance that she could surprise everyone and turn out a solid performance. 
The real issue with The Giver, however, is not Swift's casting, but rather the fact that it is being made into a film at all. The story is a highly emotional one, and most of the things Jonas learns from the Giver are communicated through memories. Finding a way to effectively communicate them and what they represent for Jonas and the Giver will not be an easy task. Even more difficult, then, will be finding a way to visualize the emotions that Jonas discovers during his training, as the significant changes in his perspective come from actually feeling things for the first time. It's hard for us to picture any way in which the heavily internal nature of the novel will be able to translate itself onto the screen without losing impact — whichever director decides to take on this project will definitley have their work cut out for them. 
On top of all of that, Jonas is supposed to be 12, and Thwaites is most certainly not. Although characters are often aged up in film adaptations, the character's age is important to the plot and message of the novel, and so Thwaites being in his early 20s causes a problem there. There is one thing, though, that we take no issue with: casting Jeff Bridges in the title role. The Dude can do no wrong. 
More: 
'New Girl' Recap: Season 3, Episode 2
Young Adult Novels Are Taking Over Theaters
Jeff Bridges Stares Down A Dragon in 'Seventh Son' Trailer
---
From Our Partners:


A Complete History Of Twerking (1993-2013) (Vh1)


15 Stars Share Secrets of their Sex Lives (Celebuzz)