'Ted' Trailer: Mark Wahlberg vs. a Foul-Mouthed Teddy Bear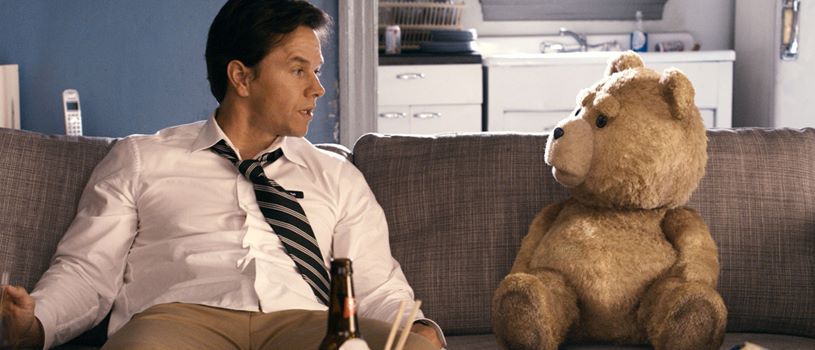 Mark Wahlberg may continue to try his hand at becoming a full-fledged action star, but his comedy record might be the strongest aspect of his career.
Following a hilarious role in Will Ferrell's The Other Guys, Wahlberg has teamed up with Family Guy creator Seth MacFarlane for the animation mastermind's first live-action movie, Ted. Fans of the show, don't fret — MacFarlane's jump to the big screen appears to have kept both his knack for cartoon antics and crass comedic voice alive, as Wahlberg's co-star is a CG Teddy Bear with a penchant for swear words and inappropriate gestures. MacFarlane voices the stuffed animal, sounding a bit like Family Guy's Peter, but his rapport with Wahlberg's character John couldn't be more different and energetic than anyone in the Griffen family.
Ted hits theaters July 13 2012 but you can get your first at the movie courtesy of a red band trailer that's jam-packed with crude, rude and bizarre humor. As long as this isn't secretly a highlight reel of the film's best gags, Ted could easily be one of the comedic highlights of the summer season.
="font-style:>
[Facebook]