Because He Reigns, Here Are 10 Epic Will Ferrell Movie Scenes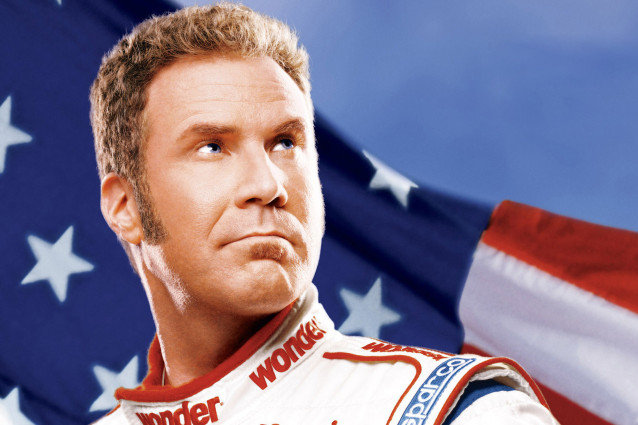 Sony Pictures/Columbia/Tristar Sony Pictures Entertainment
The holiday season is officially in swing and there's plenty to celebrate: family, faith, and the coming of Anchorman 2: The Legend Continues. But how in the world are you going to prepare for the epic-ness that this movie will surely bring? Everyone you could ever want to see on the big screen is in this movie: Kanye West, Drake, Paul Rudd, Kirsten Dunst, Sacha Baron Cohen, Jennifer Lawrence, Steve Carrell, Meagan Good, Tina Fey…literally Everyone. But the truth is, we're all going to show up for one guy in particular. Will Ferrell has been bringing us laughs for decades now, and the only way to get ready for more laughs is to look back at some of his most epic movie scenes. Everybody get ready, we're going streaking!!!
Zoolander, The Piano Key Necktie  
 This is either a clip from Zoolander, or an excerpt from a recent Kanye West interview. One or the other.
Semi-Pro, Love Me Sexy
Jackie Moon had a lot of epic moments in Semi-Pro. Yes, the bear fight was amazing. But this moment was just a bit… sexier. Sort of.
Superstar, The Coming of Christ
Will Ferrell as Molly Shannon/Mary Catherine Gallagher's subconscious idea of God is everything.
Old School, We Are So Going Streaking
You know you're a Will Ferrell fan when you've seen his arse so many times you could pick it out of a lineup. Oh yeah. 
#SnoopALoop
Elf, The Most Wonderful Time of the Year
Will Ferrell, expressing our exact feelings around Christmastime: "SANTAAA! OH MY GOD!"
Anchorman: The Legend Of Ron Burgundy, Kind Of A Big Deal
I don't know what you've contributed to the culture but 'kind of a big deal' is a phrase that has defined a generation. And for that, we thank you Will Ferrell.
Talladega Nights: The Ballad of Ricky Bobby, Baby Jesus Wins
Ricky Bobby taught us about friendship and love, and he taught us how to shake and bake. But most importantly, he taught us to respect differences in faith. It doesn't matter which Jesus you pray to– baby Jesus or ninja Jesus– as long as you make grace your bitch.
Wedding Crashers, Funeral Crasher
The legendary Chazz Reinhold switched things up for everyone when he revealed that wedding crashing was out and funeral crashing was in. Because "grief is nature's most powerful aphrodisiac." True story.
Step Brothers, Meet Pan
In the most awkward interview ever, our beloved Brennan and Dale butt heads with the human resources lady. If she had just shushed up, everything would have been just fine.
Wait, how can we really pick just one Step Brothers scene?! Especially when Will Ferrell has the voice of an angel… or of Jesus and Fergie. Enjoy this bonus clip:
The Campaign, Faith And Snakes Don't Mix
Hide your wife, hide your kids. It's about to get NSFW up in this sanctuary.