'Terminator: Genesis' Might Have Its New John Connor in Jason Clarke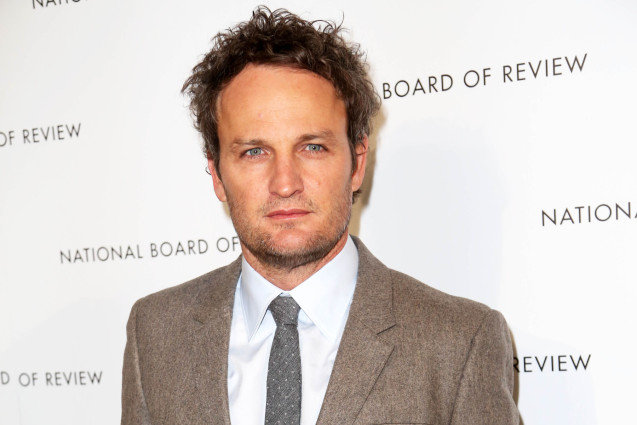 Richie Buxo / Splash News
A great many actors have stepped up to play the ever-changing face of John Connor, but the upcoming Terminator reboot, Terminator: Genesis, may have just found its newest savior. According to Deadline, Jason Clarke is in talks to play John Connor, the fabled leader of the human resistance who is destined to save humanity from a sentient artificial intelligence.
If Clarke is chosen for the role, he would join the ranks of Edward Furlong, Nick Stahl, Christian Bale, and Thomas Dekker, who have previously portrayed the character in the franchise's various incarnations across film and television. The Terminator reboot has also been searching for a new Sarah Connor, John's no-nonsense mother, who was originally played with fire and gusto by Linda Hamilton. Actresses Emilia Clarke and Brie Larson have both been short-listed for the role, and since both are significantly younger than Clarke, there's bound to be a significant amount of time travel throughout the movie, something the series has dabbled in extensively throughout its history. Arnold Schwarzenegger is also slated to reprise his role as the Terminator, but the film would be better served casting an actor that isn't so far past his sell-by date. Schwarzenegger isn't nearly as physically imposing as he was in 1984, and the series could use a break from its old patterns.
The last film in the series, Terminator: Salvation, marked the second dud in a row for the franchise that has been plagued with recycled ideas and creative misdirection since its third film. The series has had trouble stopping itself from dipping into the well of worn ideas and repeating itself. Hopefully, director Alan Taylor (Thor: The Dark World) can breathe some much needed imagination into a series that hasn't done much (besides the short-lived Sarah Connor Chronicles TV series) to justify its existence beyond its first two excellent entries. A good first step would be casting someone else as the Terminator instead of Schwarzenegger, but Arnold's return seems like an inevitability at this point. Maybe Hollywood can manage to produce a good Terminator film before our Roombas start their campaign for human extinction.