Terry Gilliam Says He's Trying 'Don Quixote' Again, But Can It Escape Development Hell?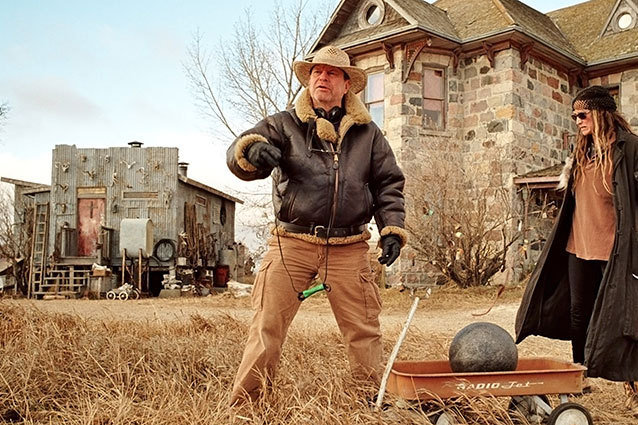 Think Film via Everett Collection
Director Terry Gilliam told ComingSoon that his next movie after The Zero Theorem is going to be his long gestating, on-again-off-again adaptation of Miguel de Cervantes' The Man Who Killed Don Quixote. But as much as we want the movie to happen, we're not going to hold our breath while we wait.
Production originally began on Gilliam's Don Quixote in 2000, with Johnny Depp and Jean Rochefort attached, and while the footage was used in the 2002 documentary Lost in La Mancha, the actual film never came to fruition. Gilliam hopes that this time around he'll be able to actually complete the project.
"I'm going to try to do 'Don Quixote' again," Gilliam said in an interview with ComingSoon. "I think this is the seventh time. Lucky seven, maybe. We'll see if it happens. This is kind of my default position, going back to that. I actually just want to make it and get rid of it. Get it out of my life."
At this point in time (13 years later), we're just about ready to give Gilliam a standing ovation if the movie gets made at all, whether it is good or bad. The same goes for these six movies that have been in development hell for way too long:
AN ARRESTED DEVELOPMENT MOVIE
What It Would Take to Actually Get This Made: The entire cast signing a contract saying that they'll actually do it, with a mandated deadline. Creator Mitch Hurwitz can say that "everybody seems really into it" all he wants, but it's hard work to bring a cast of their size together to work on something at the same time. Until there's some pen-on-paper action, we don't think we'll be seeing the banana-loving Bluth clan anytime soon. Oh, and we heard Tony Hale won't sign anything until he's promised unlimited juice.
GHOSTBUSTERS III
What It Would Take to Actually Get This Made: Bill Murray realizing that there is no Ghostbusters without him. Dan Aykroyd has already said that Murray doesn't want to be involved, but we're still crossing our fingers. There's rumor that Emma Stone might be cast in the movie (if it's ever made), so maybe Stone can talk to Murray, Zombieland star to Zombieland star.
THE THIEF AND THE COBBLER
What It Would Take to Actually Get This Made: Another 31 years. Would it be worth it to wait that long? Uh, yes. Especially since it's been called "the greatest animated film never made."
A WONDER WOMAN MOVIE
What It Would Take to Actually Get This Made: Hollywood realizing that a female superhero can be a kickass lead in a movie. Come on, everyone! It's time already.
A DARK TOWER MOVIE
What It Would Take to Actually Get This Made: The Arrested Development movie actually being completed. First thing's first, Ron Howard.