Thanksgiving Box Office Off To Strong Start!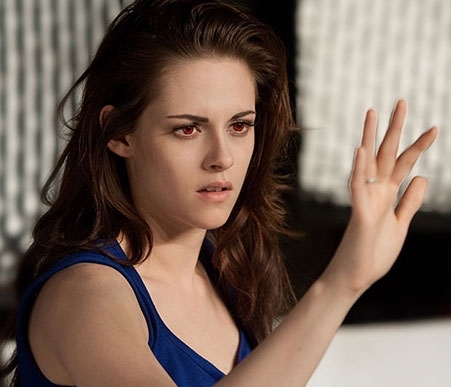 It looks like the Thanksgiving box office is off to a rousing start with The Twilight Saga: Breaking Dawn — Part 2 leading the pack. As is traditional, many films make their debut on the Wednesday before Thanksgiving and this year is no exception.
Paramount's release of Dreamworks animated 3-D extravaganza Rise of the Guardians, FilmDistrict's action re-make Red Dawn and Fox's acclaimed Life of Pi all made their debut on Wednesday and Friday will see the much-anticipated Hitchcock from Fox Searchlight enter theaters for the first time. Weinstein Co. expanded their critical favorite Silver Linings Playbook adding 351 theaters for a total of 367 locations.
Wednesday looked a like a solid first day of the extended 5-day Thanksgiving frame coming in over 20% ahead of the same day last year. That's good news since the Thanksgiving weekend of 2011 ranked 6th of all-time with $232 million for the Wednesday through Sunday period and we should come in well ahead of that this year. We hope everyone has a great Thanksgiving and has fun at the movies this weekend!
Here are the Top 10 films for Wednesday, November 21, 2012: 1. The Twilight Saga: Breaking Dawn — Part 2 (Lionsgate) – $12.8 million/$175.5 million to date (Unofficial) 2. Skyfall (Sony) – $7.4 million/$178 million to date (Unofficial) 3. Rise of the Guardians (Paramount) – $4.85 million (Unofficial) 4. Lincoln (Disney) $4.21 million/$32.291 million to date (Official as reported by Disney) 5. Red Dawn (Film District) $4.2 million (Unofficial) 6. Wreck-It Ralph (Disney) – $3.746 million/$130.248 million (Official as reported by Disney) 7. Life of Pi (Fox) – $3.65 million (Official as reported by Fox) 8. Flight (Paramount) – $1.272 million/$64.8 million to date (Unofficial) 9. Silver Linings Playbook (Weinstein Co.) – $656,000/$1.205 million to date (Official as reported by Weinstein Co.) 10. Argo (Warner Bros.) – $600,000/$93.604 million (Official as reported by Warner Bros.)
PHOTO CREDIT: Summit Entertainment