That Time Michael Cera Went to Chile and Made Two Bizarre Sundance Movies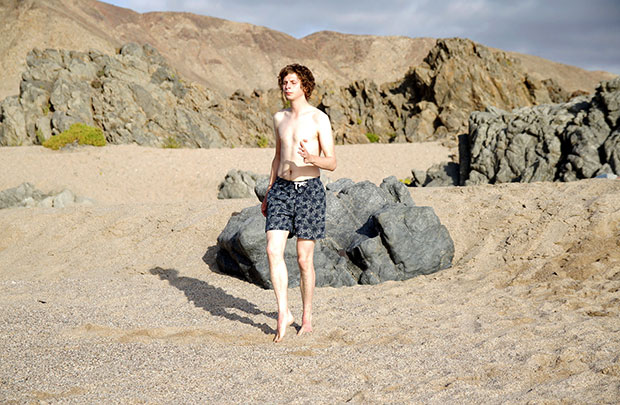 Most people had Michael Cera "figured out" around the time Scott Pilgrim vs. the World came and went from theaters in 2010. Arrested Development introduced us to his signature brand of mumbly, improvised comedy. Superbad solidified it. By Scott Pilgrim, people wanted something more from the actor — even though the movie was something more.
In what might be seen as a quest of reinvention (but is likely simply Cera's efforts to challenge himself with unique material), the 24-year-old actor rode the critical praise and soft box office numbers of Scott Pilgrim all the way to Chile, where he connected with director Sebastián Silva (The Maid), a relative unknown here in the States. The plan was to costar in one of Silva's movies — the psychological thriller Magic Magic — but along the way their collaboration spawned a second project, Crystal Fairy & the Magic Cactus and 2012. In an unexpected move, Sundance premiered both of the films in the span of one week. But it was far from Cera overkill; the only things the two films have nothing in common are the presence of the actor and the effect they have on the perception of him. You haven't seen these sides of Michael Cera.
Silva's Crystal Fairy is closer to the Cera's American films, a dramedy fueled by drugs and entranced by the world of Chile. Cera plays an American stoner, Jamie, desperate to hunt down and stew the San Pedro, a cactus packing a legendary high. He has friends in the South American country, but to the driven druggie, they're more tour guides than faithful companions. When Jamie isn't pressing his buddies to help him find the cactus, he's snorting up coke or smoking weed, a perpetual state of lackadaisicalness. The kind of high that could keep a guy staring at a Hieronymus Bosch painting for an hour (and does).
Jamie floats through the lush landscapes, eventually embarking on a trip to the coast where his ritualistic "taking of the San Pedro" will commence. But the plan is thrown a curveball when his posse crosses path with a hippie named Crystal Fairy (a long awaited return from Gabby Hoffman). Having accidentally invited Crystal to tag along to the beach, Jamie engages the crystal-loving, organic-food-eating, zen mistress in a battle of wits, while his pals annoyingly embrace her lifestyle. A simple conflict with plenty of opportunities for Cera to cut loose and find an less desirable side to his personality. Jamie needs a wakeup call in life and he finds it through the antics of Crystal Fairy.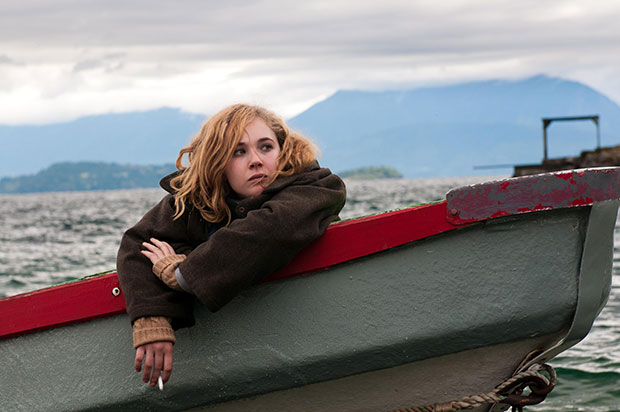 Silva matches the lethargic nature of Crystal Fairy's performances with loose camera work and natural light — it's clear the film organically grew from the pair's work on Magic Magic, with direction that feels like they picked up the camera and hit the road. It's the antithesis of his style choices in the latter film, a character-driven ensemble piece that's dramatically lit and perfectly framed. Perfectly framed to drive the audience insane.
Cera takes a costar role in Magic Magic, paving the way for a breathtaking performance by Juno Temple as a co-ed stricken with intense anxiety. When Alicia (Temple) arrives in Chile to visit her cousin Sarah (Emily Browning), she's seemingly normal. But as soon as the pair head out to Sarah boyfriend Augustin's vacation home, along with his sister Barbara (Catalina Sandino Moreno) and their flamboyant, douchebag friend Brink (Cera), Alicia's mind starts to slip away. She's nearly panphobic, the littlest provocation sending her off the deep end. Conversing with new people, the sound of birds at night, a dog humping her leg, even the slightest jab from Brink — one minute Alicia is calm, the next she's hyperventilating and bawling her eyes out.
Like Rosemary's Baby and the greats of psychological horror, Magic Magic is a sensory assault calibrated to bore into the audiences' mind. It's hard to recommend Magic Magic — it's bound to give a few people actual panic attacks — but it's a brave experiment and one worth stumbling upon without much anticipation. While Silva's darker film is Temple's stage, Cera makes an impact — especially when juxtaposed against Crystal Fairy. If you checked out of Cera's "shtick" years ago, Sundance sports two performances that will make you rethink the actor. At least until Arrested Development returns this year.
[Photo Credit: Braven Films]
Follow Matt Patches on Twitter @misterpatches
More:
Occupy Sundance: Eco-Thriller 'The East' & '99%' Doc Stick It to the Man
'Parks & Rec' Star Nick Offerman Steals Sundance in Wonderful Teen Comedy 'Toy's House'
'Upstream Color': Why The Geek World's Most Anticipated Film Deserves a Viewing (Or Eight)

J. J. Abrams and 'Star Wars': Has the Lightsaber Been Passed to the Right Director?