The All-Too-Brief First Trailer for 'Jack the Giant Killer' 
Next year, fantasy makes a comeback. Since Peter Jackson's Lord of the Rings trilogy ended, we've seen plenty of imitators come and go with not the slightest hint of a lasting effect (Eragon, Stardust, The Sorcerer's Apprentice, etc.) One would think that Hollywood would be giving the genre a rest after diminishing returns, but 2012 will see a slew of franchise hopefuls hit theaters in hopes of capturing the magic of Middle Earth. Among them is Jackson's own prequel film The Hobbit: An Unexpected Journey, two Snow White flicks, and Bryan Singer's grand return to cinema Jack the Giant Killer.
The film, which is a retelling of the classic Jack and the Beanstalk tale, stars
X-Men: First Class'
Nicholas Hoult
, newcomer
Eleanor Tomlinson
, and a gaggle of accomplished actors including
Ewan McGregor
,
Eddie Marsan
,
Ian McShane
,
Stanley Tucci
and
Bill Nighy
(among others). Below you can see its first trailer as well as its first poster. Though I'm very excited to see what Singer's been cooking up, the trailer offers just the faintest tease of the CGI spectacle that it is sure to be, and the poster painfully reminds me 2009's
Land of the Lost
. Its best foot hasn't been put forward, but I'm still looking forward to this one.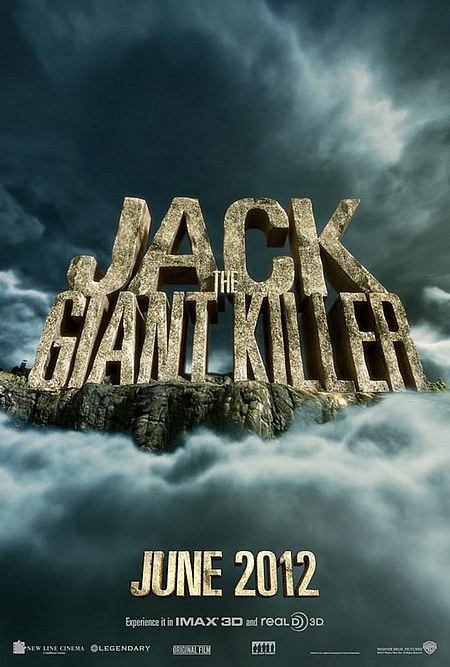 Source: Movieweb