Watch 'The Amazing Spider Man 2' Premiere Live Stream Right Here!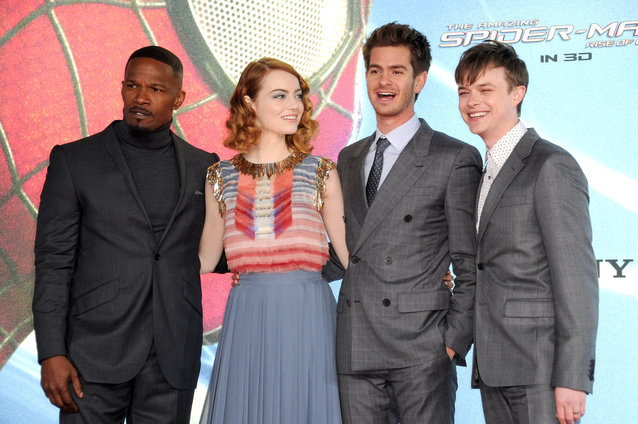 Splash News
Your friendly neighborhood Spider-Man is swinging back into theaters on May 2 in The Amazing Spider-Man 2, but first, he'll be making a quick pit stop at the red carpet, and we've got your front row seat. Sony is live streaming tonight's premiere, and you can check it out at 3 PM PST/6 PM EST. It's all of the fun of actually being there, without having to deal with the mob of screaming fans trying to get their comic books signed.
Whether you're hoping Andrew Garfield will reveal what's in store for Peter Parker, looking for Jamie Foxx to reveal something juicy about his villain Electro, waiting for Dane DeHaan to hint at Harry Osborn's big secret, or you're just waiting to hear another hilarious Spice Girls anecdote from Emma Stone, you won't miss a single moment of high-flying, web-slinging excitement. Or the interview-giving, picture-taking, fan-greeting excitement. Either way, you don't want to miss it. 
And if you're looking to be part of the action, you can join in the conversation by using the hastag #SpiderMan, and connect with all of the other Spidey fans around the world. So, finish discovering your father's secret lab and keeping the streets of New York safe, and catch the premiere The Amazing Spider-Man 2 below, starting at 3 PM PST/6 PM EST.