'The American' & 'Machete' own Labor Day Box Office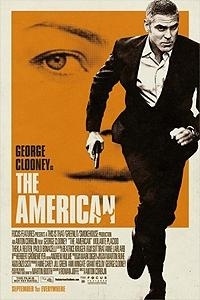 George Clooney proves that pushing 50 (and Danny Trejo proves that pushing 70!) is no longer a handicap when it comes to the box office as Focus Features' "The American" tops Labor Day Weekend and Fox's "Machete" takes second place.  Sony's "Takers" proves the young guys still have some box office muscle too!  
After opening on Wednesday with $1.7 million, Focus Features' "The American" starring George Clooney leads the weekend with $13.1 million for three days, $16.4 million for four days and $19.5 million in its first six days.  At 49, Clooney remains one of the most popular actors working today, is a true movie star and audiences young and old love this guy. Adding his visual style to the film is Director Anton Corbijn, a Dutch photographer and director well-known for shooting highly stylized music videos for U2, Depeche Mode, Coldplay and Nirvana.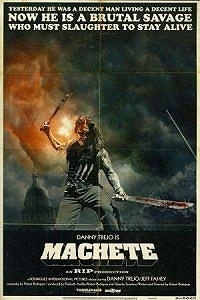 Now in second place after a third place finish for the three day portion of the weekend, Fox's "Machete" chops up a $11.4 million three day debut and $14 million for four days.  Star Danny Trejo is 66 years-old and still has the street cred, the menacing look and the tattoos to make younger action stars look downright wimpy.  With Robert Rodriguez at the helm and an all-star cast, "Machete's" offbeat style and twisted sense of humor made a strong impact with audiences and a 1% uptick on Sunday proves the point.  Fully 60% of the audience for the film was Latino, 45% was under 25 and the movie skewed toward a 55% male audience, but was remarkably strong with women at 45% of the audience demographic.
Now at number three is Sony's "Takers" with $10.9 million for the three days and $13.5 million for the four day period, a solid 47% second weekend hold and a domestic total to date of $39.95 million.  The ensemble cast which includes Paul Walker, Chris Brown and Matt Dillon has continued to deliver the heist movie goods to late-summer audiences looking for some old school action.
Fourth place goes to the devil and Lionsgate's "The Last Exorcism" which debuted in second place last week and dropped 64% for a $7.4 million second weekend gross for three days and $8.78 million for four days as it passes the $33.5 million mark.  With a modest budget and terrific marketing campaign, this is one devil that got his due with audiences.
Finally rounding out the Top Five with just $6.9 million for three days and $8.6 million for the four day frame is Warner Bros. "Going the Distance" which paired the real life couple of Drew Barrymore and Justin Long in a romantic comedy that had a tough time battling possessed girls and gun-wielding dudes at the box office this labor day weekend.
Labor Day signals the end of the summer movie season, and as is typical, none of the movies exactly set the world on fire.  The last weekend of the summer ushers in the all-important fall movie-going season and not a moment too soon with a slew of intriguing and eclectic films soon to hit theatres.  Warner Bros.' "The Town" and Sony's "Easy A" are just two examples of the kind of quality and diversity that is a hallmark of the season. 
Weekend Box Office
Top 10 Movies – Labor Day Weekend of September 3, 2010 (4-day Estimates)
Movie        Weekend         Total
1  The American (R)  $16.4 M  $19.5 M
2  Machete (R)  $14.0 M  $14.0 M
3  Takers (PG-13)  $13.5 M  $40.0 M
4  The Last Exorcism (PG-13  )$8.8 M  $33.6 M
5  Going the Distance (R)  $8.6 M  $8.6 M
6  The Expendables (R)  $8.5 M  $94.1 M
7  The Other Guys (PG-13)  $6.7 M  $108.1 M
8  Eat Pray Love (PG-13)  $6.3 M  $70.4 M
9  Inception (PG-13)  $5.9 M  $278.4 M
10  Nanny McPhee Returns (PG)  $4.7 M  $23.5 M