'The Avengers' IMAX Trailer: Do You Believe in Heroes?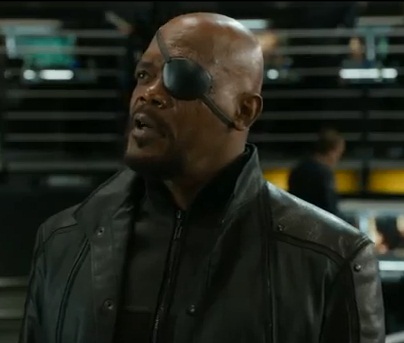 It may be brief, but the new The Avengers IMAX trailer might well be the most invigorating promo for the movie yet. Sure, the other trailers were exciting in their own rights. The first one on the ominous tone of the danger in store. A more recent trailer amped up the action, adventure and assemblage. There have also been the German, Russian and Japanese trailers, which all play on the theme of the Avengers being outsiders, struggling to save a people they cannot entirely understand. Or, they're just for the audiences who speak German, Russian and Japanese.
But the new IMAX trailer has some real heart. Nick Fury (Samuel L. Jackson, who is better at saying words out loud than most people) delivers a monumental voice over, reminding the world that there are more than action sequences and cool superpowers going on in these movies. The spirit of The Avengers, and of all moves of the genre, is the belief in the idea of the hero.
Celebrate Marvel's biggest heroes on May 4, when The Avengers assemble.