The Awesome 'Les Mis' Parody by the Korean Air Force You Must Check Out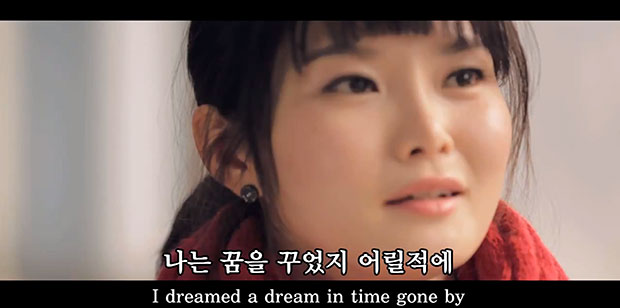 I'm sure the South Korean Air Force (also known as the Republic of Korea Air Force) has better things to do than sit around making incredibly intricate, high-production-value video tributes to Les Miserables but, boy am I glad that they did anyway. They take the character of Jean Valjean and turn him into a snow shoveler who gets dumped by his girlfriend for cutting one of their visits short.
RELATED: For Your Consideration: This Hilarious Anne Hathaway 'Les Mis' Parody Video
You'll recognize all the songs in the below video even if you can't follow any of the words (thank god for subtitles). Apparently the Air Force made the video to lift up the spirits of the infantry man who, like in the parody, had to shovel so much snow this winter, where the white stuff has been heavier than usual.
Can you imagine anyone in the American Army suggesting a medley of songs for Cats to cheer up everyone in Afghanistan? I know "don't ask, don't tell" has been abolished, but still. Usually we just get lip synching soldiers doing "Call Me Maybe" parodies which, well, have unique charms of their own.
---
You Might Also Like:

Who Wore This Crazy Hat?

Stars Who Changed Their Look