The Bare and the Bold: The 10 Best Movie Sex Scenes in 2012

Birds do it, bees do it, even Meryl Streep and Tommy Lee Jones do it. In fact, it seemed like just about every A-list star was doing it on the big screen this year, thanks to sex scenes featuring the likes of Jennifer Aniston, Michelle Williams, Daniel Craig, Marion Cotillard, Zac Efron, and Robert Pattinson. (Not all at once, mind you, although that would make for one heck of a must-see movie.)
But while many of Hollywood's biggest names shed their inhibitions — and, yes, oftentimes their clothes — this year for the sake of their art on film, it was rarely gratuitous or horrifying. (Okay, the sex scene in Cosmopolis was a little bit horrifying.) In honor of their bold and beautiful moves, we've ranked the very best sex scenes in movies in 2012. Hey, it's a tough job, but somebody's gotta — you know — do it. As to be expected, some of these photos are NSFW.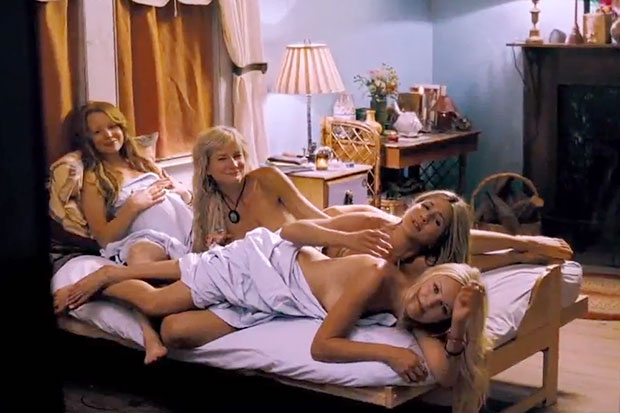 Wanderlust: Jennifer Aniston living at a free-love commune with Paul Rudd? The premise of this comedy sells itself. Unfortunately, it didn't sell too many tickets at the box office as it earned a disappointing $21 million. Still, that doesn't mean Aniston's sex scenes didn't get tongues wagging, particularly when she wound up in bed with Malin Akerman, Lauren Ambrose, and Kerri Kenney. Not to mention the hot on-screen chemistry of Aniston with her future fiance Justin Thoreaux.
Take This Waltz: Sure the coffee shop scene — in which Daniel (Luke Kirby) tells the married Margot (Michelle Williams) exactly what he'd do to her in bed in graphic, agonizing detail — is inarguably the most erotic part of Sarah Polley's indie drama, but the sex montage in which Daniel and Margot finally do get it on (sometimes, as we see, with a variety of different partners and positions) is still one of the best love scenes (plural) we saw all year.
Skyfall: The streamy (quite literally) scene between Daniel Craig and Bérénice Marlohe marks off a veritable checklist of sexy location scenarios: In the shower? Check. On a boat? Check. With Daniel Craig and/or Bérénice Marlohe ? CHECK, PLEASE.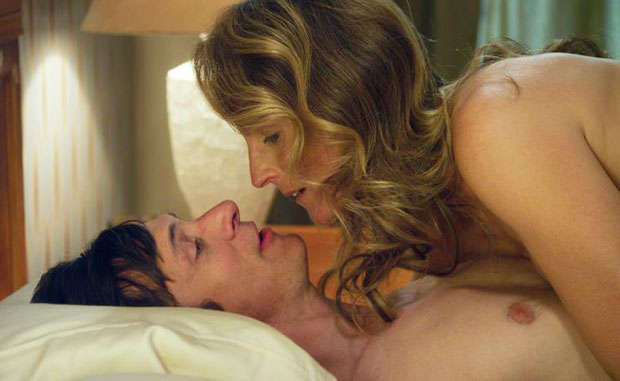 The Sessions: The premise of the movie may sound clinical — a man with an iron lung (an Oscar-worthy John Hawkes) hires a professional sex surrogate (played by Helen Hunt) to help him lose his virginity — but the result is an emotional and yes, erotic, journey. After their many sessions of touching and talking, when they two finally consumate their relationship, it's worth the wait, in every sense of the word.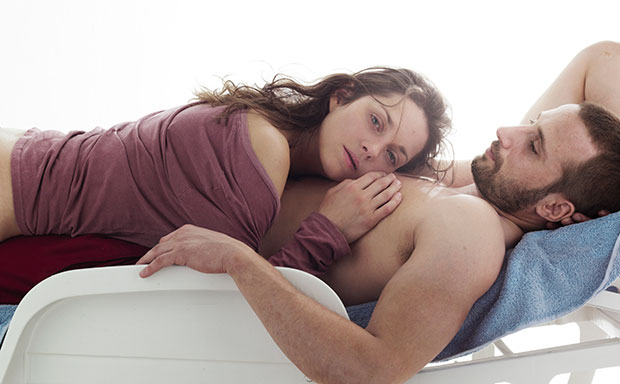 Rust and Bone: Like the violence in Jacques Audiard's haunting drama, the sex is just as unflinching and rooted in realism. After suffering a devastating injury that leaves her a double amputee, Stéphanie (Marion Cotillard) is faced with learning to adapt to an entirely new life, including her sex life. Her first time, post-accident is with the handsome, troubled drifter Ali (Matthias Schoenaerts). Like The Sessions, Rust and Bone doesn't shy away from or sugarcoat the sex lives of the disabled, making for two of the most honest, refreshing, and sexy sex scenes all year.
Hope Springs: One could argue for the tender love scene between the once-struggling, romance-challenged older married couple Kay and Arnold (Meryl Streep and Tommy Lee Jones) is one of the best sex scenes from 2012. But let's be honest: it's when the esteemed three-time Oscar winner/greatest actress of all-time pulls an Alanis Morissette and goes down on TLJ in a theater. That's one way to get out of a sex rut.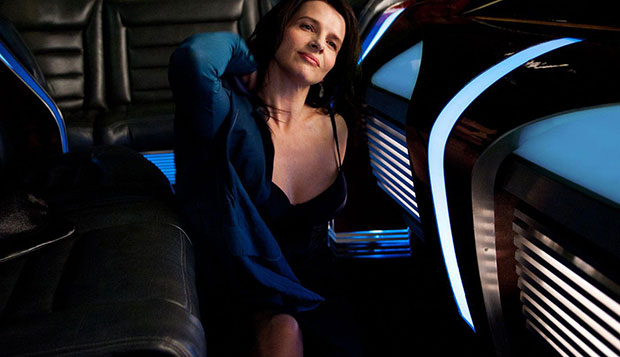 Cosmopolis: Sorry, Twihards, but this one takes the cake for sex scenes with R-Pattz in 2012. The dreamboat hunk receives a prostate exam in a scene that doesn't actually involve sex (though there are some in this infinitely bizarre David Cronenberg flick, including an alluded-to one with the timelessly sexy Juliette Binoche) but it sure was memorable, wasn't it?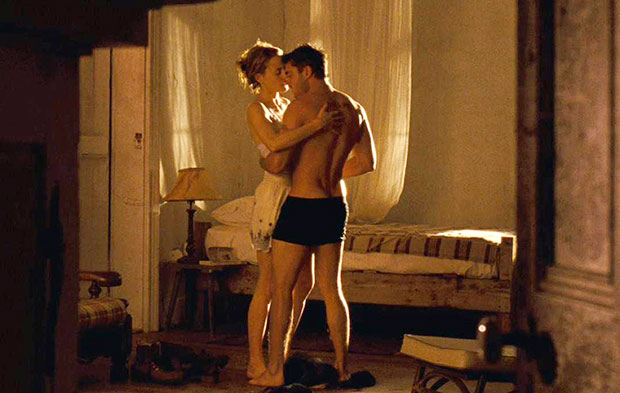 The Lucky One: Speaking of heartthrobs all grown up into bona fide grown-up sex symbols, Zac Efron in the soapy Nicholas Sparks drama ups the shower sex ante and takes the action outside with Taylor Schilling. Sure, it's too glossy and too well-orchestrated to be taken seriously and it doesn't have the same effect as the famous The Notebook scene, but as far as PG-13 love scenes went this year, this one actually got hearts racing. Plus, it was a way to enjoy Efron without having to endure any Paperboy ickiness.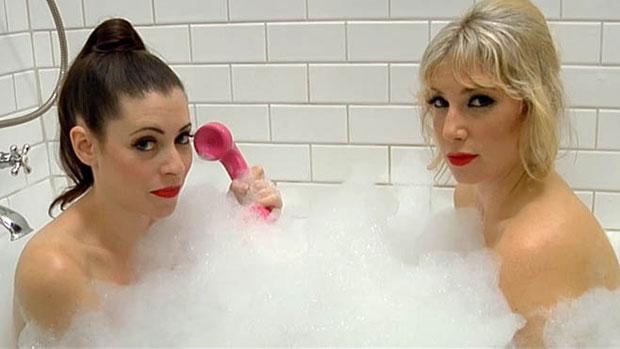 For A Good Time Call: Hey, phone sex counts.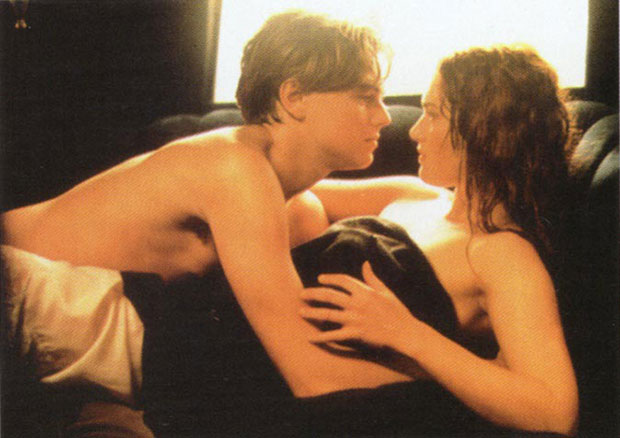 Honorable Mention:
Titanic 3D: Yes, yes, we know the sex scene in Titanic technically constitutes as one of the best movie sex scenes in 1997, but you don't truly experience the sweaty, window-slamming sex between Kate Winslet and Leonardo DiCaprio's Rose and Jack until you've experienced it in 3D.
[Photo credits: Universal; Magnolia Pictures; Fox Searchlight; Columbia Pictures; Sony Pictures Classics; Entertainment One; Fox Searchlight; Warner Bros.]
More: 
The 12 Hottest Softcore Love Scenes — SFW! 
20 Hot (and Horrifying) Movie Sex Scenes
Meryl Streep Did What? 'Hope Springs' and Other Senior Love Scenes


Brad Pitt's On-Screen Style Evolution — PICS