The Best Ensemble Casts in Movies
This week's New Year's Eve stars almost every single tabloid-cover-adorning actor working today. (Plus Hector Elizondo.) It's a formidable ensemble from a purely celebrity standpoint, but that doesn't necessarily say anything of the A-listers' collective acting ability. It got us thinking about the best ensemble casts of all time – with performances, as well as star power and overall volume, factored in. Here's what we came up with.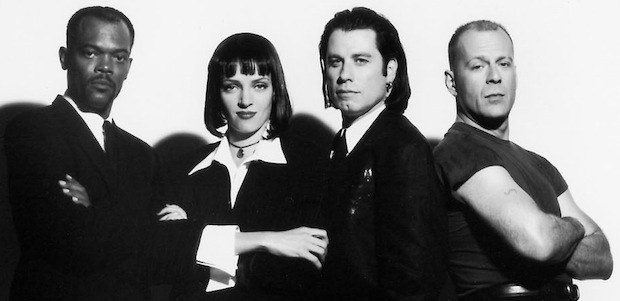 All Quentin Tarantino movies are of the ensemble variety, and nobody finds and mines large quantities of talent better than QT. Exhibits A and B are – in no particular order – his first two directorial efforts, whose massive, disparate casts are almost as responsible for the movies' amazingness as Tarantino. Reservoir Dogs is a master class in acting, with virtually every actor pitching in in ways as unique as their characters' "colorful" names. Pulp Fiction, meanwhile, probably belongs to John Travolta more than anyone, but virtually every part and corresponding actor in the film is memorable – and integral.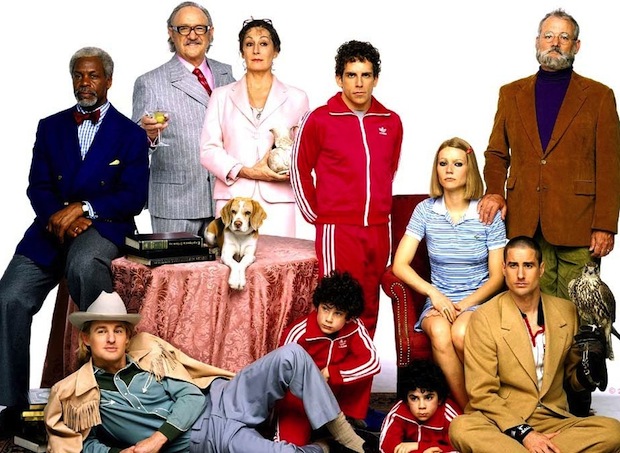 Gene Hackman was unequivocally the lead and the best – not to mention the title character – but for those of us who reside on the "loved it!" side of the fence of Wes Anderson's characteristically quirky, if a tad twee, Tenenbaums, the great performances extend far beyond Hackman to include everyone in the movie's crammed poster. And, perhaps most of all, Anderson's beloved Kumar Pallana (aka Pagoda).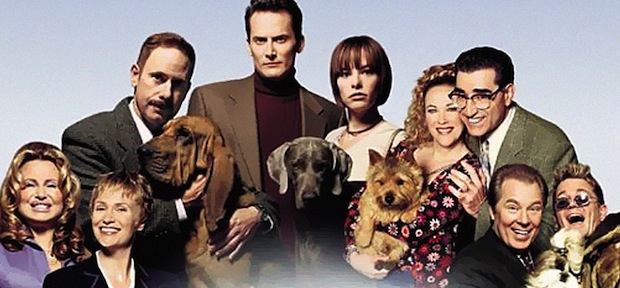 Great performances aren't exclusive to dramas; same goes for great ensembles. Case in point: Best in Show. Christopher Guest assembled his typical hooligans – including, as always, himself – for this in(s)anely hilarious, largely improvised dog-show mockumentary, and almost everyone in the vast cast hijacked the show at one point or another.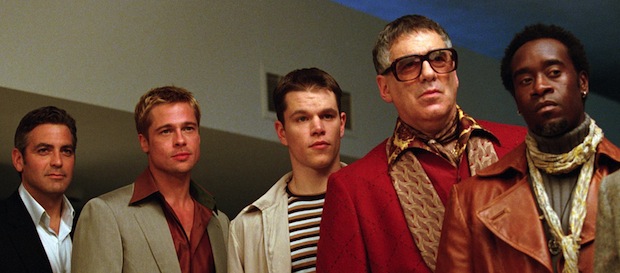 Don't let the two lackluster blockbuster sequels cloud your judgment/memory: The first installment in the Ocean's-reboot franchise was about as starry as it gets, and the performances were pretty great across the board, lending to the overall watchability of this fun, slick, cool-in-its-day heist caper. And witnessing arguably the two biggest movie stars on the planet, Brad Pitt and George Clooney, riff on each other was – again, before they reprised their roles in the unnecessary Twelve and Thirteen – pretty neat, especially because they both happen to be good actors.

Paul Thomas Anderson wouldn't be able to pull off his trademark loooooong, sweeping one-take shots without an amazing (and large) cast, and that's never been more true than with Boogie Nights. The porn quasi-biopic doesn't just feature an outstanding performance from a then-struggling-to-be-taken-seriously Mark Wahlberg but also – and in some cases more so – Julianne Moore, Burt Reynolds (!), Luis Guzman, Philip Seymour Hoffman, John C. Reilly, Don Cheadle, Heather Graham and more. And most of the cast has gone on to have careers marked by consistency and acclaim, which speaks even more so to the abilities of Paul Thomas Anderson and his eye for actors. See also: Magnolia.
ALSO …
The supporting cast of this beloved whodunit vastly – and intentionally – outshines Gabriel Byrne's de facto "straight man" lead. Kevin Spacey won the Oscar, rightfully so, but a star was born, er, immortalized with Benicio Del Toro's stellar gibberish performance.
Robert Altman is an ensemble-cast pioneer as far as directors go. Short Cuts features a downright incredible cast of characters and actors, but a similar case could be made for almost any movie (or TV show!) from Altman's astonishingly prolific directing career.
A little cheesy – but still gritty by Ron Howard standards – this family dramedy, on which the current NBC show of the same name is based, boasted some undeniably great performances from its HUGE multigenerational cast, which included a young Keanu Reeves and an even younger Joaquin Phoenix.
How could we not include one of the best-acted films of all time with a 12-strong (very strong) cast that basically IS the entire movie? We couldn't!
Big cast, even bigger performances (Benicio Del Toro won an Oscar for his) in Steven Soderbergh's masterpiece on the global effect of the drug trade. Like most of the films on this list, it easily won Outstanding Performance by a Cast at the SAG Awards; also like most other films on this list, it's what that prestigious award is all about.