The Best High School Movies
In a little over a month, American Reunion hits theaters, hoping to wax nostalgic on the subgenre it helped revive: high school cinema. This week, meanwhile, Project X offers a contemporary look (read: home-video style) at the age-old high school condition (read: partying). It got us thinking about the best high school movies of all time. Which ones would make your list?

It makes sense that one of the best high school movies in recent years was produced by Judd Apatow, who had a major hand in the best high school show ever, Freaks and Geeks. Superbad hasn't necessarily aged well – no thanks to constant replays on basic cable and McLovin-mania for years after its release – but it was impossible, on first viewing, not to appreciate its hilarious vulgarity, surprising tenderness and overall believability.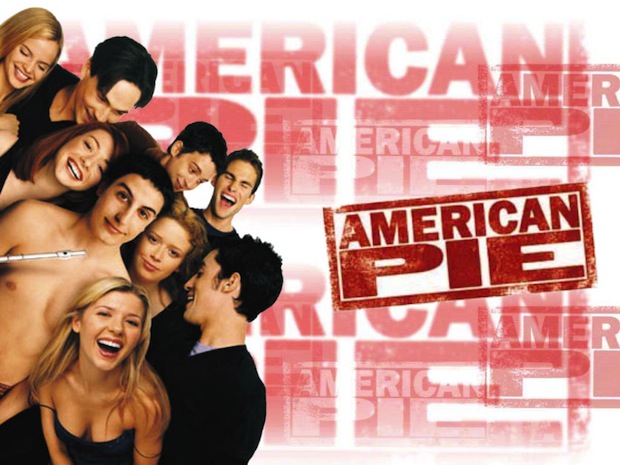 The high school movie that restarted it all. Don't hate American Pie because it spawned a zillion copycats after its 1999 release (even if half a zillion of those were its own straight-to-DVD "spinoffs"). Instead, recall and appreciate that it was once, dare we say, fresh. We also have the movie to thank for popularizing the term "MILF." The porn industry is eternally grateful.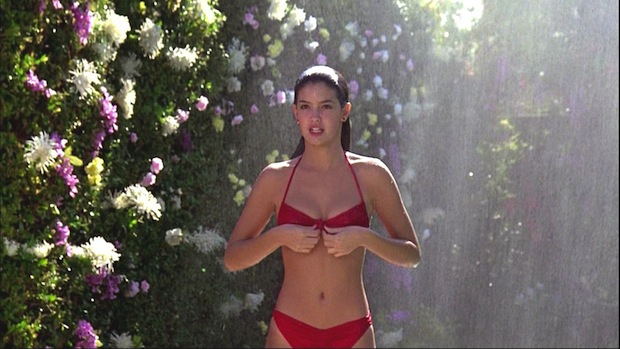 One of the founding fathers of high school cinema, if not THE founding father, Fast Times did a fantastic job of covering the warts-and-all high school gamut, particularly because it's based, albeit loosely, on screenwriter Cameron Crowe's actual experiences reporting on a high school in California. It also formally introduced to Amy Heckerling, Sean Penn and Nicolas, among others.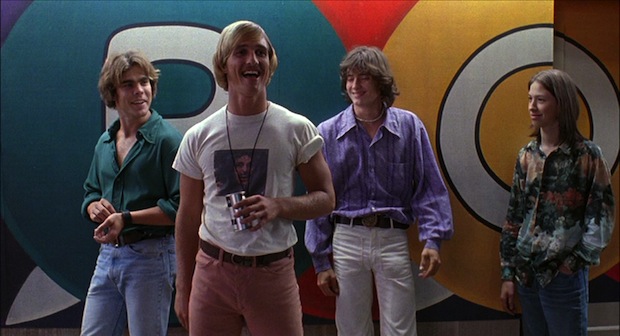 Add "High School Movies" to the growing number of best-of lists on which Dazed and Confused is featured prominently. And why not? The beloved Richard Linklater dramedy is, at its core, a high school movie – and a masterful one at that. Much the same way that Wooderson gets older but high school girls "stay the same age," the movie seems to get better with each passing year. OK, that makes no sense, but how could we not squeeze a McConaughey quote in somewhere?
Several Movies Written, Directed and/or Produced by John Hughes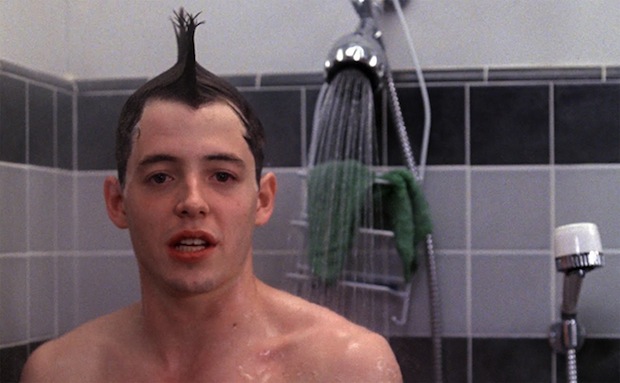 The late, great John Hughes simply WAS high school movies. Nobody captured late-teenager angst, embarrassment, humor, confusion and altogether "condition" of high schooldom the way Hughes did – and nobody has ever since. The most amazing part is, Hughes was in his mid-thirties, his high school days a distant (but clearly vivid) memory, when he wrote/directed/produced his best-known such films: The Breakfast Club, Ferris Bueller's Day Off, Sixteen Candles, Pretty in Pink and more.
ALSO …
The fashion of this '80s near masterpiece, starring a young Winona Ryder and Christian Slater, may be dated, but the "in crowd" commentary is timeless.
It's about a lot more than just high school – and fine, maybe it didn't deserve that Best Picture Oscar – but American Beauty excelled at navigating some high school-age issues that were previously taboo, especially for a mainstream film.
Another one that might seem slightly irritating now, but admit it: without all the fanfare, awards and box office, Juno is a pretty great, offbeat look at high school … and teen pregnancy.
A staple of 1990s cinema, high school or otherwise, and proof positive that director Amy Heckerling (see Fast Times at Ridgemont High) knows her high school!
John Singleton's unforgettable debut is more about life outside of school, but Boyz in the Hood is set during most of the main characters' high school years, and as such, simply cannot be excluded from this list.
A decidedly alternate take on high school, but a spectacular one nonetheless. Wes Anderson's imaginative tale of academia, precociousness and friendship features dazzling performances from Bill Murray and then-newcomer Jason Schwartzman, and brings out the kid-adult in all of us.