Fantasy Soundtrack For 'The Best Man Holiday'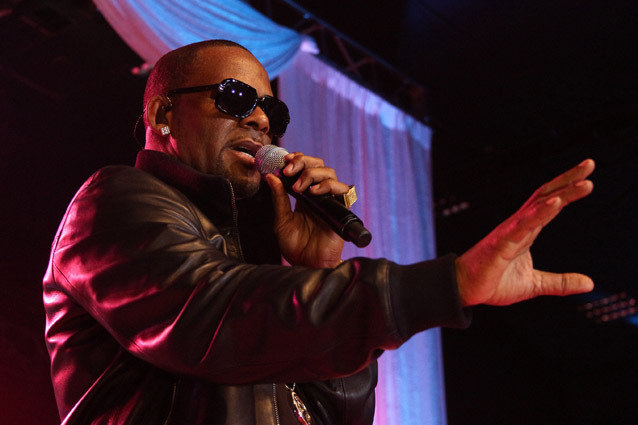 WENN.com
We are getting more excited for The Best Man Holiday, the sequel to The Best Man, than we probably should. The first trailer was released months ago, but the November 15 release date is fast approaching and we need to get ready. One of best parts of the trailer had to be the moment where Morris Chestnut, Taye Diggs and the rest of the gang performend a synchronized rendition of New Edition's "Can You Stand The Rain." Here's hoping there's more of that in the film, and if not, here are a few songs that we humbly suggest should appear on the soundtrack.
New Edition, "Candy Girl"
Judging from the trailer one of our favorite characters is no longer working as a stripper, but she still goes by the name of Candy. And since it's impossible to hear that name without singing the New Edition song in your head, we'd love to hear "Candy Girl" at some point in the movie.
SWV ft. Missy 'Misdemeanor' Elliot, "Can We"
We're expecting a whole bunch of awkward hook-ups in the sequel, especially since the original Best Man consisted of plenty o' awkward hook-ups. And seeing as how "Can We" is one of the best hook-up songs of the '90s, we think it's appropriate.
R. Kelly, "Half On A Baby"
In the sequel Sanaa Lathan and Taye Diggs (Harper and Robyn) appear to have already taken R. Kelly's advice, since Robyn shows up totally pregs. We don't know if there will be any flashback scenes, but we'd like to celebrate the conception of their baby with one of the greatest R&B songs ever. But cover your ears kiddies — this one's for the grown folks.
R. Kelly, "Down Low"
The trailer also showed us what has to be the most hilarious hook-up ever between Terrence Howard and Melissa De Sousa (Quentin and Shelby). Seeing as how those two were mortal enemies in the last movie, we expect that "Down Low" will be their theme song.
Mariah Carey, "All I Want For Christmas"
Because there can be no holiday movie without Mimi's rendition of "All I Want For Christmas." We don't care when they play it, we'll be ready.
More:
'The Best Man Holiday' Is Coming
Fantasy Casting 'Fifty Shades Of Grey'
Anyone Else Nervous About The TLC Biopic?
---
From Our Partners:


40 Most Revealing See-Through Red Carpet Looks (Vh1)


15 Stars Share Secrets of their Sex Lives (Celebuzz)