The Best Movies for Staying in on Valentine's Day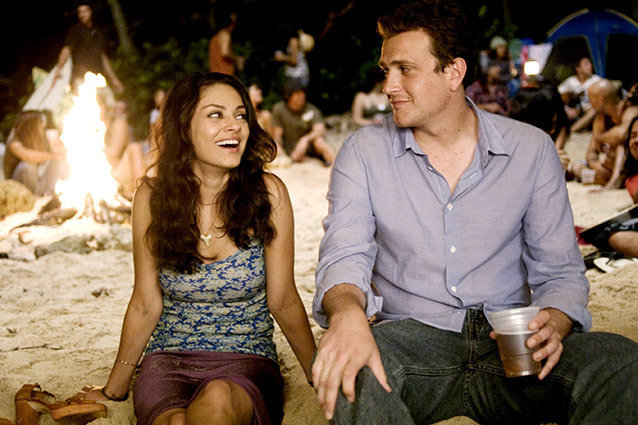 Universal via Everett Collection
Valentine's Day is one of those holidays that's more than a little over-hyped. A day dedicated to love is a nice sentiment; a day dedicated to bouquets of roses, grand expectations, boxes of chocolate, and overpriced/overcrowded restaurants — or worse, an overpriced/overcrowded singles' night — is totally lame. (Except the box of chocolate, those are okay as long as it's the good stuff.) So, for those looking to avoid the overrated aspects of Valentine's Day and spend it with people you actually like, you can stay in and watch these flicks.
You + Your Significant Other
Watching romantic movies or romcoms on Valentine's Day may sound a little cliché, but if you're going to indulge it at least once a year, why not on February 14? Logically, it makes the most sense! So check out our our romantic movie suggestions, or ask your significant other what they would like to watch. Some other suggestions for flicks that will generally appeal to anyone: High Fidelity and Forgetting Sarah Marshall. 
You + Friends
Pick something that everyone will enjoy watching — Spice World, Bring it On, and Mean Girls are always crowd pleasers. Also go for films with fun groups of friends (just like you and your own buds) like The Sweetest Thing and Charlie's Angels. Then, when everyone has had enough wine, put on One Direction: This Is Us and spend the rest of the night debating which boy band star is the cutest.
You + Your BFF
While this will depend on your and your BFF's taste in movies, Bridesmaids is a fantastic go-to because it's hilarious and totally reflective of real life. The Heat works as a female buddy cop film that will make you appreciate your BFF (and her hygiene). Be sure to watch movies you both love — for my BFF and myself, it's usually Die Hard and 27 Dresses. (Important note: stay away from flicks about bad friends like Something Borrowed and Bride Wars.)
Just You
Probably stay away from the overly melodramatic romances (unless you want to feel depressed) like anything Nicholas Sparks. Reality Bites and Legally Blonde will remind you that you are a beautiful, smart, and strong human being — if you have any go-to films that make you feel invincible, those are a good bet. Or, you could always watch Fatal Attraction and take comfort in the fact that you are not as deranged as Glenn Close in that movie.