Every spring, thousands of geeks of various makes and models descend upon Austin, Texas, for three weeks of overindulgence and out-and-out madness. A beast bearing three heads (interactive, film and music), South by Southwest — or SxSW if you're a fan of brevity — is always a major event on the Austin calendar. In between wearing down the soles of my shoes running from venue to venue, making friends in the ever-present leviathans that are the movie lines, and guzzling a few well-earned beers, I thought I'd highlight a few standout films that will hopefully turn up on your radar screens and, God willing, theater screens, very soon.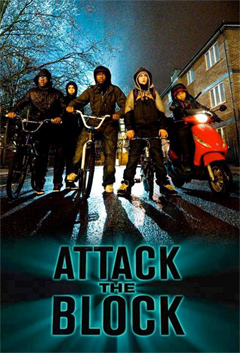 Attack the Block
Street-wise juvenile delinquents in one of London's poorest neighborhoods encounter beings from another world as their block becomes ground zero for an alien invasion. Imagine every great Amblin movie you've ever seen rolled into a City of God tortilla and fed to one of the Critters, and you start to understand the appeal of Attack the Block. But beneath its fanboy treasure chest, the movie has an enormous heart and socially relevant characters you can't help but love — all of which elevates an otherwise superficially entertaining genre film into something far more eloquent and meaningful. For more on this film, check out this week's MindFood.
A family is haunted by malevolent spirits who seem especially interested in its young son. When the otherworldly circumstances get too dangerous, the family moves out, intent on leaving the spirits behind — but it soon becomes evident that it wasn't the house that was haunted at all. Though I have qualms with its incessant use of jump scares, the story at the heart of Insidious is both horrifying and captivating. The still images and those in the audience's periphery are the ones that carry the most weight and impact. It's rare that a haunted-house film injects strong sci-fi concepts into the plot, but Insidious does so with marvelous effect. The séance scene will leave you scrambling to recover your jaw from the floor.
Kill List
Jay is having some problems at home. He fights with his wife, and their violent bickering is upsetting his beloved son. As could be expected, Jay's problems at home stem from trouble with his job…as a professional killer. Ben Wheatley's dark and twisted gangster film begins as a fascinating character study, takes a left turn into a visceral revenge story, and finally gut-checks the audience with an ending so powerful that it took me hours to recover. Stellar performances all around and powerfully interesting visuals complement what is one of the finest films I have yet seen at this festival.

My Sucky Teen Romance
Emily Hagins epitomizes the term wunderkind. She is only 18 and already has three feature films under her belt. My Sucky Teen Romance represents her largest undertaking to date. This comedy is about geeky teens at a sci-fi/horror convention who, amid the zeal for sexy vamp fiction, encounter actual vampires bent on killing each and every one of them. Hagins once again demonstrates a mastery of film mechanics and screenwriting that far exceeds her age and shames some directors currently working in Hollywood who shall remain nameless at this juncture. The film is witty, sardonic and genuinely funny. When Hagins finally gets the opportunity to make a big-budget, major studio film, she is going to knock us all on our asses.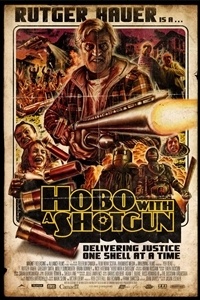 Hobo with a Shotgun
What started as a contest to promote 2007's Grindhouse, Hobo with a Shotgun's synopsis is self-evident within its title. Director Jason Eisner took a barebones trailer he constructed and turned it into a film that plays like an esoteric love letter to the sleaziest, nastiest, most awesome genre films of the early '80s. Aptly basic, but with a clear artist's eye and a powerhouse performance from Rutger Hauer, Hobo with a Shotgun will have you onboard the minute the old-school opening credits roll — and if you're not immediately onboard, you might as well get up and leave. Those who stay are in for a gory, raucous, utterly fantastic treat.