'The Big Wedding' Trailer: You Are Cordially Invited to Every Rom-Com Ever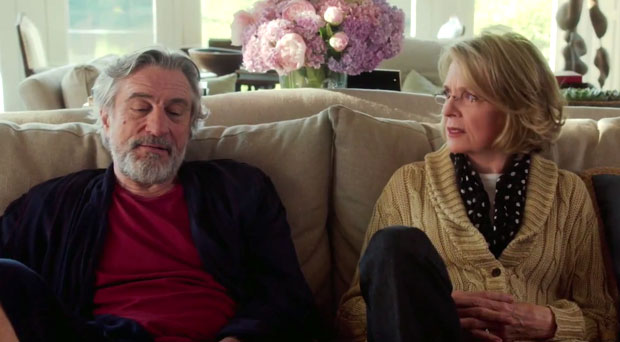 You know how it goes: once you've been to one wedding, you've been to 'em all. Apparently, the same goes for romantic comedies and the trailer for the upcoming star-stuffed flick The Big Wedding is no exception. Originally titled Gently Down the Stream (wha?), the movie has all the elements of mainstream romantic comedies that each of its cast members has already appeared in, including a good chunk of folks who starred in New Year's Eve/Valentine's Day. 
Case in point: 
–
Diane Keaton
is an uptight mom meddling with her daughter's love life and coming to terms with her own. Also, walks in to find a romantic entanglement she wasn't meant to see. (
Because I Said So
,
Something's Gotta Give
,
The First Wives' Club
).
– Amanda Seyfried's wedding plans to a handsome foreign boy turns to all sorts of shenanigans when she must deal with parental drama. (Mamma Mia!) 
– Robert De Niro is a depressing shadow of his former self. (New Year's Eve, Meet the Fockers). 
– Robin Williams is the kooky priest. What will he say next?! Please, God, nothing. (License to Wed). 
– Katherine Heigl is there. (All of them).
Misunderstandings that could be solved in one brief explanation! Elaborate lies doomed for failure from the get-go! An easy listening soundtrack! An interchangeable title! The gang's all here. Watch the trailer here, but be warned, you could experience some rom-com déjà vu. 
The Big Wedding arrives in theaters on October 26. 
More: