The Box Office Year in Review – 2011
It was a year of ups and downs at the North American box office in 2011 with first quarter revenues down over 21% vs. 2010 followed by a rebound in the second quarter that put us up 4.4%, further bolstered by the fifth straight summer season over $4 billion, giving a third quarter up nearly 6%. Unfortunately a very late fourth quarter malaise will make it nearly impossible to make up for a nearly 4% revenue deficit by year's end. The good news is that we will end up with over $10 billion in annual revenues for the third straight year and we have a 2012 slate that has the potential to create enough excitement that we could even eclipse the record $10.6 billion annual revenue benchmark set back in 2009.
Moviegoer Fact from OTX-MPG: While it is a third straight year of over $10 billion, adjusting for inflation and factoring in the increase in the number of theatrical releases in 2011, average box-office per film is actually down significantly.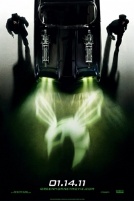 As the first blockbuster of the New Year, Sony's The Green Hornet starring Seth Rogen proved once again that January does not have to be a box office no man's land as it raked in a solid $33.5 million. The first quarter also included Oscar contenders such as True Grit, The King's Speech and Black Sawn and these films made their presence felt by posting solid numbers.
The February opening of Disney's 3-D animated Gnomeo and Juliet romanced audiences out of $25.3 million and went on to earn nearly $100 million in North America. Other notable first quarter releases were Sony's Just Go With It and Paramount's Justin Bieber: Never Say Never packing a solid one-two punch with $30.5 million and $29.5 million opening weekends respectively.
Moviegoer Fact from OTX-MPG: This definitely illustrates that while total box-office for a film is declining, the ticket sales for opening weekend remains steady. It is the 2nd and 3rd weekend moviegoers that have shifted their dollars elsewhere in recent years.
Other strong first quarter titles included Paramount's animated Rango which lassoed $38.1 million in its opening weekend and Universal's The Adjustment Bureau enjoyed a $21.1 million debut. Sony's Battle: Los Angeles posted a bigger-than-expected debut, with $35.6 million while Relativity Media's "Limitless" scored big with a total domestic gross of $79.2 million. Other notable March releases included Lionsgate's The Lincoln Lawyer, and Sony's Diary of a Wimpy Kid: Rodrick Rules.
The second quarter got off to a strong start in April with two very strong animated offerings with Hop from Universal and Rio from Fox both opening with nearly $40 million and both going on to earn well over $100 million at the domestic box office. Focus Features' Hanna, Weinstein Co.'s Scream 4, Fox's Water for Elephants and Lionsgate's Tyler Perry's Madea's Big Happy Family also made their mark on the bottom line for the month. Of course no discussion of the pre-summer time period can be discussed without mentioning the monumental critical and box office success of Universal's Fast Five which drew a very summer-like $86.2 million in its first weekend and went on to earn $209.8 million in North America and nearly $625 million globally.
This setup a very strong start for the summer 2011 movie-going season with Paramount's Thor grabbing a solid if not spectacular $65.7 million in its debut, but quickly won over audiences who propelled it to a domestic gross of just over $180 million. Universal's Bridesmaids showed that women can drive the summer box office as much as the men with nearly $170 million in total revenues against a strong multiple of its opening weekend of $$26.2 million. Disney's Pirates of the Caribbean: On Stranger Tides had a $90.1 million debut in North America, but even greater success internationally with a final international tally that was nearly four times the $241.1 million earned in the United States for a total global gross of over $1 billion. A very strong May was rounded out by Warner Bros.' second second Hangover, which posted the biggest R-rated comedy debut ever with nearly $86 million and a staggering domestic total of $254.5 million and nearly $565 million globally.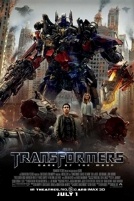 June got off to a solid start with Fox's X-Men: First Class and its $55.1 million opening weekend and was followed the next week by Super 8 which went on to earn $127 million. Warner Bros.' Green Lantern came the following week and while it was derided by critics and some fans, it still managed a $50 million plus opening weekend and over $100 million in North America. Pixar/Disney's Cars 2 while not one of the bigger successes for Pixar managed a $66.1 million and earned nearly $200 million domestically. The momentum carried into the next week with Michael Bay's Transformers: Dark of the Moon and a 3-D driven $97.8 million opening. The film would then go on to become the second highest domestic grossing film of 2011 with over $350 million.
July would be the month that Warner Bros. built with the final Harry Potter film Deathly Hallows, Part 2 posting the single biggest box office weekend debut in history with $169.2 million and the best single-day gross ever with a dizzying $91.1 million on its debut Friday. It went on to become the highest grossing film in North America in 2011 and its eventual global tally of over $1.3 billion would make it the third highest grossing movie of all-time! A week later Captain America: The First Avenger from Paramount would post a very Thor-like $65 million debut. A week after that Universal's Cowboys and Aliens and Sony's The Smurfs would wind up in a shocking virtual dead heat when the Sunday estimates showed them in a tie that would not be broken until final numbers came in on Monday with only $819,653 separating the two films and Cowboys ultimately claiming the top spot.
August would surprise everyone when Fox's Rise of the Planet of the Apes became an unlikely critical darling and moviegoer favorite peeling off about $54.8 million in its opening weekend and nearly $180 million in North America and over $480 million worldwide. The final weeks of the summer saw a list of fairly unremarkable performances from a wide range of films during the traditionally slow "Dog Days" of August with only Disney's audience favorite The Help making any kind of splash with its $26 million debut and massive very un-August-like $168.7 million domestic total. The good news is that the summer would close out with over $4 billion in revenue and numerous records broken by some very notable films. Sadly the future of 3-D film took a major public relations hit the weekend of August 19 when three new 3-D films all tanked without much fanfare.
Moviegoer Fact from OTX-MPG: Opening weekend, even after adjusting for inflation, is remaining virtually identical to previous years. But the 2nd and 3rd and 4th weekend drops are much stronger than ever.
The post-summer period began inauspiciously with some low grossing (sub $10 million) opening weekends led by Relativity's Shark Night in 3-D, Weinstein Co.'s Apollo 18 but would be followed by the solid success of Warner Bros.' Contagion and its $22.4 million debut. However the bottom fell out again with some additional low grossing debuts in the early part of September and a lackluster overall marketplace that would be saved by a film that had originally been released in 1994. Disney's re-release of The Lion King would not only revive the box office, but it would renew faith in the 3-D format as a strategy to breathe new life into old classics. $30.1 million in its debut weekend and a total North American tally of $94.1 million shocked and thrilled the industry in desperate need of a hit to pull us out of the post-summer doldrums. Finally things started picking up with some terrific films that were hits with critics like Film District's neo-noir Drive and with critics and audiences alike with Sony's Moneyball thrilling mid and late September audiences. Warner Bros' Dolphin Tale was another bright spot taking in nearly $75 million and proving that family audiences are among the most consistent at the box office.
October started off on a rock 'em sock 'em note with Disney's Real Steel earning a bigger-than-expected $83.2 million in the wake of a $27.3 million debut and Sony's The Ides of March earning critical accolades and a $10.5 million debut. The month had its fair share of blockbusters with Paramount's Paranormal Activity scaring up a huge $52.6 million and a week later Puss In Boots from Paramount/Dreamworks was pure catnip to audiences raking in $34.1 million in its opening weekend and $135.5 million in eventual earnings.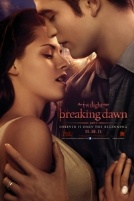 November started an unfortunate slowdown phase at the box office with few bright spots including the mega-blockbuster debut of Summit Entertainment's The Twilight Saga: Breaking Dawn, Part 1 which posted the fifth best opening weekend of all-time and the third best single-day gross ever. The film would earn over $260 million in just over a month of release and pretty much save the fourth quarter from being an unmitigated disaster.
Thankfully Relativity Media's Immortals would give the guys a movie they could sink their teeth into and a $32.2 million stronger-than-expected debut was the result. In the latter weeks of November the industry would take a significant revenue downslide as far too many PG-rated films and product that appeared to be chasing the same audience took over the film-going landscape. Warner's PG-rated Happy Feet Two, was closely followed by the Disney's PG-rated The Muppets, Sony's PG-rated Arthur Christmas, and Paramount's PG-rated Hugo.
Moviegoer Fact from OTX-MPG: As for the family films, this was one of the most crowded family markets in a long time. Given the heightened tendency to either see a movie on opening weekend or not see it in the theaters at all, films cannot make up for a softer opening with a long theatrical life as easily today.
Other than Immortals, a distinct lack of films for the 18 to 24 year-old male left a huge gap in the revenues, that along with holiday distractions and ticket price worries led to back to back weekends in early December that were among the lowest grossing since September 2008 and the lowest attendance at movie theaters since the post-9/11 period.
A source of almost universally positive news has been in the specialized film marketplace with Weisntein Co.'s The Artist, Fox Searchlight's The Descendants, Paramount's Young Adult, Focus Features' Tinker, Tailor, Soldier, Spy and Sony Pictures Classics' A Dangerous Method among others all posting impressive per-theater averages in their debuts and holding up well week after week as critical acclaim and interest from audiences continues.
This takes us to the home stretch of 2011 with the opening of numerous films that we thought would have the potential to revive the marketplace and awaken the sleeping giant that is the young male audience. However, Warner Bros.' Sherlock Holmes: Game of Shadows along Paramount's Mission: Impossible Ghost Protocol in its IMAX previews and Fox's Alvin and the Chipmunks: Chipwrecked led the December 16 weekend that was down 12% vs. the comparable frame a year ago and unfortunately the fourth "down" weekend in a row.
This put enormous pressure on the final week of the year which saw the release of Sony's much-anticipated The Girl With the Dragon Tattoo, the wide release of MI4, director Steven Spielberg's Paramount release of The Adventures of Tin Tin and his War Horse from Disney as well as Fox's We Bought a Zoo and Summit Entertainment's The Darkest Hour. This was a good news/bad news situation. First the bad news: Christmas weekend did not exactly set the world on fire with the three-day (F-S-S) portion nearly 10% down vs. the same period a year ago. The good news: The Monday holiday box office was up a healthy 46% vs. the same Monday a year ago and the four-day (F-S-S-M) portion generated over $200 million and was up 10% from the same period in 2010.
This combination of films during what is traditionally among the highest grossing two weeks in any box office year had their work cut out for them during this unusually slow holiday season. On the plus side is that we will still generate full year revenues of over $10 billion for the third straight year.
Moviegoer Fact from OTX-MPG: Moviegoers are far more likely to wait to see a film on VOD, DVD, etc. particularly if it is not a big effects/3D movie than they have been, with that number increasing each year.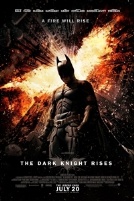 Luckily 2012 looks to be a great year at the nation's theaters with Disney's The Avengers," Warner Bros.' The Dark Knight Rises, Sony's The Amazing Spider-Man, Paramount/Dreamworks' Madagascar 3, Universal's Battleship and Summit Entertainment's The Twilight Saga; Breaking Dawn, Part 2 among the notable blockbuster films set for the year.
MPG is the Motion Picture Group at IPSOS OTX visit them at www.worldwidempg.com
The Worldwide Motion Picture Group (MPG) offers products and services that cover all aspects of a film's lifecycle. Using their extensive experience in each of these areas and a rich database of historical comparisons, they provide actionable results within an industry context. All products are offered both domestically and globally as they conduct research in countries such as the U.K., Germany, Japan, Australia, Russia, China, South Korea and Mexico (to name a few).